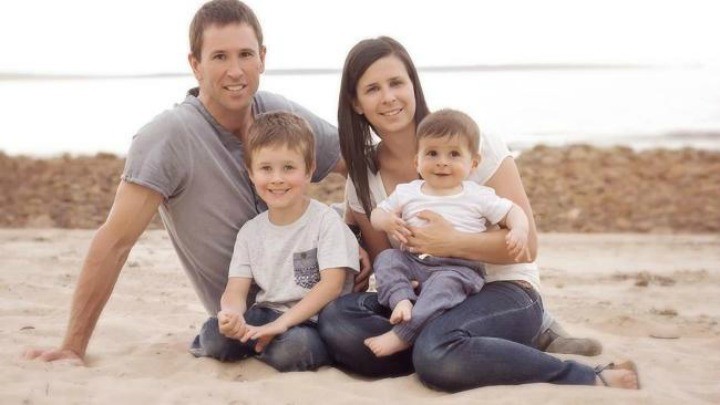 Sue Little, the distraught mother of Damien Little, has spoken about her son's murder-suicide which has devastated South Australians this week. Mrs Little talked about her son's desire to be "perfect" and discussed how she had previously tried to help.
When 33-year-old Damien Little drove himself and his two sons over a wharf in Port Lincoln, he left the local community and his family in shock. His son Koda was aged four, whilst baby Hunter was just nine months. Damien was in the midst of a separation from his wife, Melissa.
According to Sue Little, her son Damien only ever wanted to be a "perfect" husband and father to Melissa, his high-school sweetheart. However, over the past three years Sue had noticed a change in her son. He seemed to enter a "dark space", she told newspapers.
Sue reached out to her son, urging him to seek professional support. She said, "when we saw (a change in Damien) the whole family tried to help him. He had a lot of people offering help. We tried to help him, we all did. But you can't help somebody who can't help himself".
"(Damien) was very particular about everything he did", Sue added. "I think he wanted to be perfect — he wanted to be a perfect father and husband. He wanted to do everything right. He was very hard on himself. He wanted to live a perfect life".
Sue and her husband Ken, aged 58 and 67 respectively, are grief-stricken by this fatal turn of events. They told newspapers, "(Damien) obviously wasn't himself that day. No one will ever know why he did it".
However, the parents are standing by Damien's memory. "He is our son and we loved him dearly. He was a beautiful kid, loving, caring. We are just broken".
Men who need extra support are being urged to contact Beyond Blue or The Black Dog Institute. These non-for-profit organisations can offer free counselling and important resources, for our young men in need.
Certainly, as communities and families we need to do everything possible to ensure this tragic set of circumstances is not repeated. Our hearts go out to the Little family.
How do you stand by your son in times of need? Have you ever reached out to the young men in your family or community?
Comments