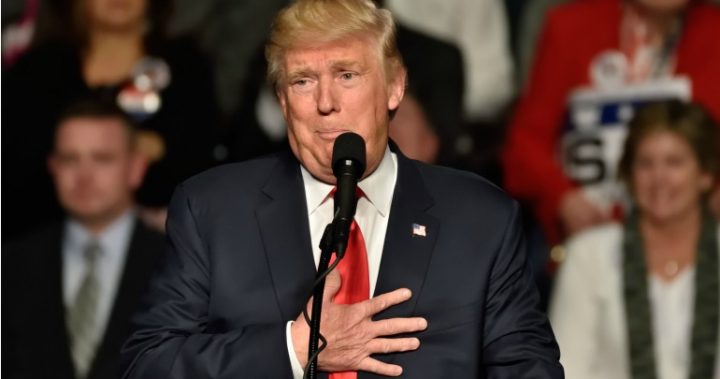 Let's be realistic, you can't go and stick the knife into United States president-elect Donald Trump during your Golden Globes acceptance speech and think that'll be the end of it… The man has a Twitter account after all! And as you all know, Trump isn't afraid to use that Twitter account when he needs to.
Having delivered a powerful speech that attacked the views and actions of the US president-elect without actually mentioning him by name, Meryl Streep became the next target on Trump's social media hit list.
In case you missed it, the three-time Oscar winner, who was receiving the prestigious Cecil B DeMille Award for her lifetime achievement and outstanding contribution to the world of entertainment, said it was one heartbreaking "performance" that had left her "stunned" for the year and went on to describe Trump's controversial mocking of a disabled New York Times reporter.
"When the powerful use their position to bully others, we all lose," Streep said.
But despite the applause Streep received, there was one person who wasn't clapping. Donald Trump.
He fired back at the actress saying, "Meryl Streep, one of the most over-rated actresses in Hollywood, doesn't know me but attacked me last night at the Golden Globes."
He then insisted he never mocked a disabled reporter.
"She is a Hillary flunky who lost big. For the 100th time, I never "mocked" a disabled reporter (would never do that) but simply showed him "groveling" when he totally changed a 16 year old story that he had written in order to make me look bad. Just more very dishonest media!"
Streep also took a stab at Trump's views on immigration, calling out various actors and actresses in the audience and announcing where they were born and raised.
"Hollywood is crawling with outsiders and foreigners, and if you kick us all out you'll have nothing to watch except for football and mixed martial arts, which are not arts," Streep said.
Do you think Donald Trump was justified in his response? Should celebrities be able to use award ceremonies such as this one to express their views on politics and/or issues of the day? Share your thoughts with us.