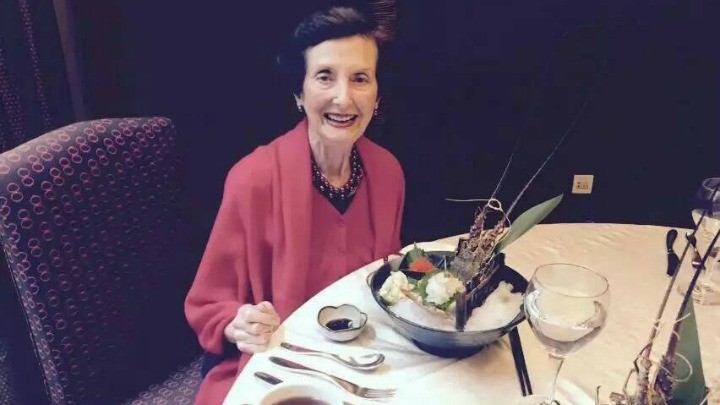 "Kids using furniture as trampolines and kicking fixtures and fittings, running and screeching unsupervised around the café, jumping on the furniture, screaming, knocking over hot tea and coffee, washing their hands in other patrons' water glasses, taking food off other patrons' plates and parents changing nappies on lounges."
It sounds like a scene from The Little Rascals, but this is what owners of Sydney's popular Black Mocha Café say they experience daily.  As a result, John and Claudette Osterberg have taken the drastic step of permanently closing their doors to children and parents who "display deplorable manners."
"It's such a shame and we are really sad we had to do this," Mr Osterberg told The Daily Telegraph.  The couple has two children themselves, but say that inconsiderate parents have damaged the tone of their café.

"Some parents would come in and sit on one coffee for three hours and let their kids run amok.  I've had children come in and do a Number 2 on the bathroom floor and parents just walk away, and leave it there for my staff to clean up.  It was feral behaviour and we had to make a decision:  Do we keep the children or do we keep the café?"
The husband and wife team broke the news to patrons on their Facebook page, thanking parents who instilled manners into their children, "The vast majority of parents look after their kids and the majority of kids are really good, but some parents think their kids can do whatever they want."
"We feel that it's the parent's responsibility to keep their children reasonably quiet and well-behaved during their visit to the café.  But when parents can't be bothered to do this, there comes a point when the café has to act in the best interest of its patrons as a whole."
Etiquette Queen June Dally-Watkins, aged 88, agrees that manners in Australia have become a problem.  "Even little things like remembering to say 'thank you' and 'please' are slipping away," she said in an interview with New Limited.  
"I am concerned the human race is slipping back to the heathen era and it disappoints me," said Ms Dally-Watkins, author of Manner For Moderns: Be The Best You Can Be – In Every Way.
The author credits her mother with teaching proper manners, and laments that some children don't have the same instruction today. "My mother was constantly correcting me if I spoke incorrectly or badly, or had the wrong way of holding my knife and fork.  My mother would slap me – not in a cruel way, you know, just, 'Stop that, June!'"
Comments on the Black Mocha Facebook page are divided.  Some people agree with the Osterbergs and echo comments made by June Dally-Watkins, calling for better lessons in etiquette to be taught.  On the other hand, a number of parents claim the café owners are over-reacting and that 'kids will still be kids.'
What are your thoughts?  Have manners gone out the window in this day and age?  Do you teach your grandchildren lessons in etiquette?  
Image source: Facebook