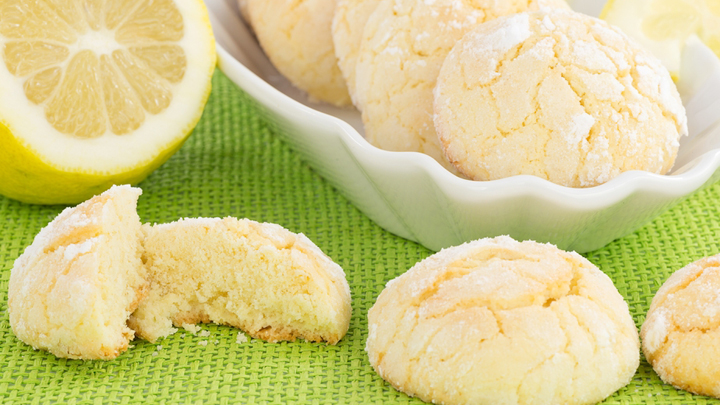 Move over lemon slice, we've found an even better lemon recipe! These biscuits have a great fresh lemon taste in a chewy little biscuit. They're perfect for your afternoon tea.
Ingredients: makes 36
1 (18.25 ounce) package lemon cake mix
2 large eggs
1/3 cup vegetable oil
1 teaspoon lemon extract
1/3 cup confectioners sugar for decoration
Method
Preheat oven to 190 degrees C
Pour cake mix into a large bowl. Stir in eggs, oil and lemon extract until well blended.
Drop teaspoons of dough into a bowl of confectioners' sugar. Roll them around until they're lightly covered. Once sugared, put them on an un-greased cookie sheet.
Bake for 6 to 9 minutes. The bottoms will be light brown and the insides chewy.
—————————————————–
If you have a recipe you'd like to share with the Starts at 60 community – we'd love to share it! Submit them to us by completing the form below.
Submit your article here
Comments