The one thing everyone can do to ensure a happy retirement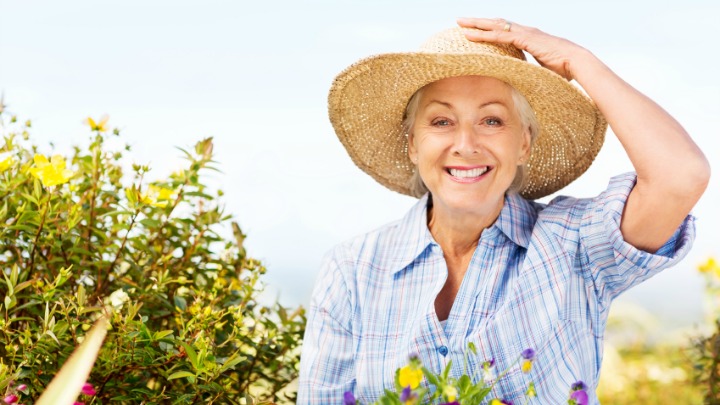 If you want to make the most of retirement, there's a simple trick that can boost your happiness and satisfaction levels, reduce stress and help you kick those goals.
A Taiwanese study found spare time and happiness are inextricably linked, but not in the way you might imagine. After studying the daily habits and attitudes of 454 retirees, the researchers concluded that it's not how much spare time you have in your retirement but how you use it.
Previous research has showed that leisure time in retirement is essential to happiness and a sense of peace however this is the first study to show the importance of managing that leisure time.
Before you start scheduling your days in 15-Minute increments, be aware there is an art to getting it right. Too much scheduling can make you feel you're on the job, but too little can leave you bored or adrift.
Bob Lowry, who writes the Satisfying Retirement blog, found this to be the case as he set about filling the extra 50 hours a week, or 2600 hours a year, that used to be taken up with work.
Ad. Article continues below.
For the first few years, he filled his diary with allocated tasks, everything from paying the bills to taking a nap. "If I didn't really want to read at 2:15 on Tuesday, tough. It was on the schedule," he writes.
"Surprise, surprise, this was a no-go. Not only did I feel pressured to meet a made-up schedule but I was doing most everything just so I could check it off the list".
Next Bob tried abandoning the diary and letting the day unravel before him. "This was even worse. Without a structure I didn't know what to do. Days would simply pass without meaning or memories. I think I was even more nervous under this system because I didn't have anything to tell me how to account for my time".
Eventually, Bob settled on a system somewhere in the middle. He still wrote the To Do list but was no longer its slave. Bob advises everyone to find a time-management system that works for them and to stick to it.
"When we were younger we seemed to have all the time in the world, so we ignored its passage. When something isn't valuable you don't keep track. Retire and time becomes very, very real. Its passage is either a joy or as burden," he says.
Ad. Article continues below.
The key to making the most of your retirement is to be clear on your passions and what you want to achieve.
Eva Bennett, who specialises in life planning in retirement, says, "I have found that people who have purpose in their lives, a reason to get up each morning, are much happier and healthier than people who don't know how to fill in the spare time they have once retired".
She recommends seeking "the H-factor", which is a combination of "heart, head and health" that ultimately creates happiness.
To find your purpose, ask yourself, "Is there something I've always wanted to do, but never got around to? What will it take to start doing it?"
Here are some ideas from Ms Bennet's book So What Do We Do Now? to get you thinking about your purpose:
Ad. Article continues below.
Go back to work part-time.
Build a business from an interest or hobby.
Enrol in a course at the University of Third Age (U3A) or local adult community education centre.
Join or start a discussion group with other retirees to share your experiences of 'life after work'.
Use your expertise to get involved in a community project or join a committee.
Join a volunteer organization.
Join a service club.
Join a social group.
Join a choir, theatre or musical group.
Play in a sporting competition.
Start a new hobby.
Write a book.
A recent study of American retirees found they spent the majority of their time watching TV and sleeping. We know that Starts at 60 readers are more likely to be busy, busy, busy!
So tell us: how much spare time do you have and how do you manage it? Do you feel you've struck the right balance of planning and spontaneity?