Looking at nursing homes for a loved one? Here's where to start
Sponsored Content
Property
10 months ago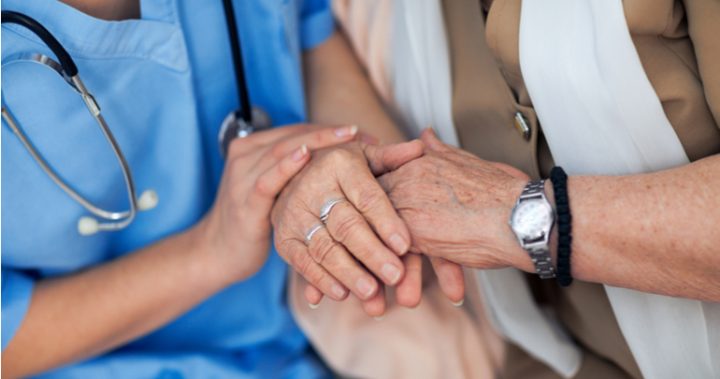 Everyone hopes to reach a ripe old age while still living independently in their own home.
But as we age, our care needs can become too great for ourselves and our family members to meet, and even beyond those available from home care service providers.
If this situation applies to you or beloved relatives such as your parents, you may be wondering where to start on the search for a residential care solution.
"Generally, people would like to live in their own home as long as they possibly can," Mark O'Brien of Linkage Care says.
"Receiving home care will help enable this, but when it becomes unsafe for someone to live in their own home it's time to look at alternative residential aged care."
For those who require assistance with basic daily tasks such as climbing stairs and using the shower or bath and toilet, this alternative comes in the form of a nursing home with 24-hour care.
Beds are rarely available immediately so it's best to plan early for a parent or loved one's move.
The first step is to request an Aged Care Assessment Test (ACAT). This free government-funded test assesses a person's basic needs and determines which services they are eligible for.
If a nursing home is required, the experience of discussing the issue and then choosing the right home will likely be stressful for everyone involved. However, the process can be simplified with the help of an experienced aged care placement consultant.
These consultants can make the transition easier by offering advice on communicating the change with your family member, answering questions about finances, helping fill in paperwork, and locating the perfect nursing home.
Many nursing homes receive a degree of government funding, which is assessed in relation to the Aged Care Funding Instrument. In short, the higher the care needs at a nursing home, the higher the level of funding supplied by the government.
A nursing home funded by the government must provide a base level of service, including having staff on call for emergency assistance and staff to oversee personal care such as bathing, going to the toilet, eating and dressing.
While residents are asked to help cover the costs of some of their daily living expenses, the maximum amount is reviewed twice a year and, at present, no more than 85 per cent of a single person's Age Pension entitlement may be requested.
Among other things, this basic daily fee goes towards meals, cleaning and laundry, and heating and cooling appliances.
According to O'Brien, the costs of delivering care in nursing homes are shared across all residents, which can make it cheaper than if purchased from an external agency.
Nursing homes are as varied as our population; some are private, some public; some specialise in different conditions such as dementia and Alzheimer's.
"Each year there are approximately 10,000 additional beds added to the nursing home stock levels, which in turn results in new facilities coming on board with additional features and benefits that are tailored to the local demographic," O'Brien says.
Various living options are available, including single rooms with ensuites, or shared rooms with shared bathrooms. Ideally, the living situation you choose for your loved one will be the one best suited to their preferences and needs.
O'Brien admits that the preconceived views people have about nursing homes can be challenging, but says these views are usually based on previous interactions that occurred many years ago and are no longer applicable.
Residents often fear the idea of leaving a family home that they know and love. He says, though, that trying to replicate a home environment can help to set residents at ease. This can include bringing familiar furniture and ornaments from the family home.
Regular visits from family and friends are also highly recommended to help residents settle in.
While many people believe that nursing homes are simply a place to live out the rest of their days, residents are still able to enjoy independence and family time, according to O'Brien.
"Outings with family and friends are a great way for residents to continue to enjoy life," he says.
Depending on individual care requirements, some nursing home residents can come and go from the facility when in the company of a family member or a friend.
Residents can also spend up to 52 days outside the nursing home care without losing their bed. This means that they can enjoy important family occasions such as holidays or reunions, while knowing they can come home to professional care.
"Most quality nursing homes will have a calendar of events for their residents that enables residents to live an active lifestyle in line with their health capabilities," O'Brien says.
Are you caring for your parents? Have you considered a nursing home residence for them?