How to find a true sense of community in retirement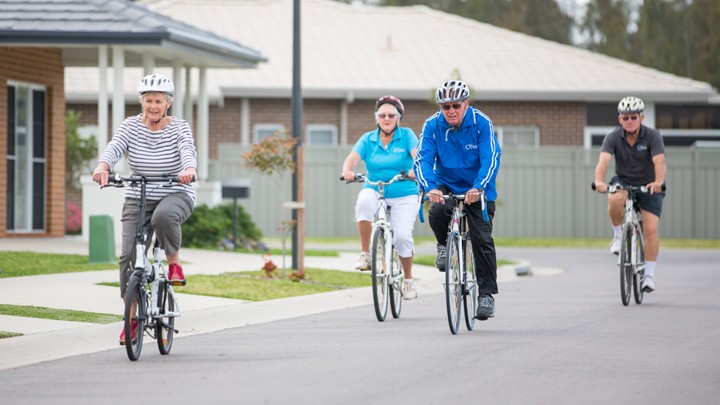 For Irene, it's just another morning: wake up early, exercise a little on the bike in the gym, followed by aqua fitness in the indoor heated pool and then relaxing in the spa.
Now it's 9am, and new and exciting plans are already underway:
"After a cappuccino in the coffee lounge at the clubhouse, I was walking home and stopped and chatted to some residents across the road from my house. They were doing some additions to their rear courtyard so we decided to hold a working bee and help them out".
There's something truly special about finding a place with real community spirit; where every person adds something valued and unique.
For Irene and her husband, The Cove Village in Fullerton Cove near Newcastle was just that place, and her retirement has proven far busier and livelier than they ever expected.
"It's different from the rest," says Irene. "You own your own house and land, and you've got really great neighbours".
Ad. Article continues below.
"After we moved in, we've had friends move in, more friends move in… so it's a fabulous growing community, which is great."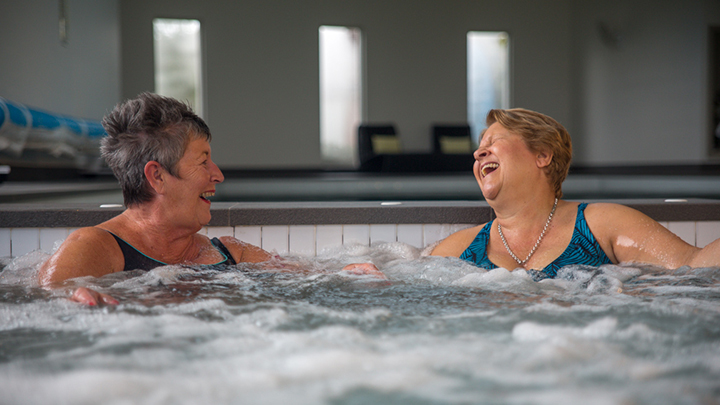 Click here to order your free brochure, or read on for more…
It's also made for an incredibly varied and lively retirement. "We haven't got time to work!"
"It's peaceful, and quiet, but you can do a lot… If you go for a walk in the morning between 6-9, you'll probably run into 20 or 30 people walking their dogs and have a chat.
Ad. Article continues below.
For those who crave an active lifestyle there's an absolute abundance of options.
"They have Zumba classes, Tai Chi, tennis, bowls, Heartmoves Aerobics… our aqua fitness classes have become so popular, they are on several days a week now."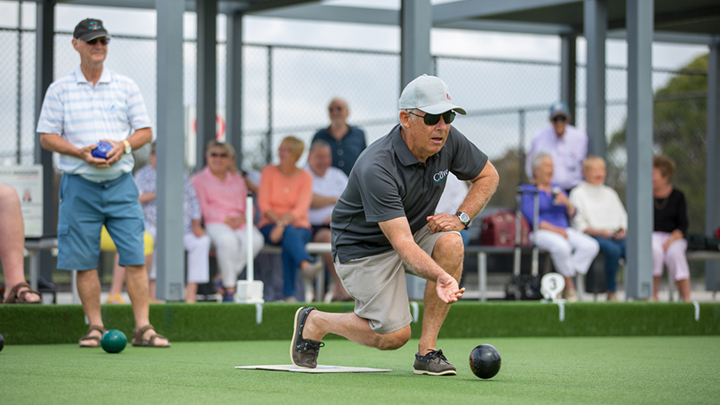 For those who prefer a mental workout: Mah-jong and bridge and a regular book club meets are among the most popular sessions at the local Clubhouse.
"There's a garden club, craft mornings, trivia nights… You can do as much or as little you want. And every Friday night, if you want to, you can take whatever you want to eat, and go up to the Clubhouse for happy hour. Some nights there will be 30 people there; other nights there will be 100.
Ad. Article continues below.
On top of this, the local social club goes above and beyond in organising regular events, such as Christmas in July, dance nights, day trips to the vineyards, whale watching, Melbourne Cup festivities and regular Ladies' Lunches.
"We keep the busses going – I think there's 93 of us going to Chinese New Year at the local bowls club."
.
Now a newly-established "Men's Shed" has proved a labour of love for many residents in the community. "We've got a few single ladies in here," says Irene, "and it was costing them a fortune to get lightbulbs changed!"
"If you want anything done, you go down on Thursday, make a little donation, and they'll help around the home".
Ad. Article continues below.
Now the Men's Shed members are going even further and helping the broader community. They're volunteering as painters at the local school and are working on a water ways project at The Cove.
"Everyone's busy. If you stop you die. Gotta move, move, move it or lose it!"
There are now communities within communities. "Our particular street – there's only eight of us – we hold a get-together every month, just to catch up, since everybody's busy. It just takes the pressure off – you don't need to have people in and out of you house all the time."
While the community is growing, it's never at the expense of the beautiful location. "When you look out the window you see some wonderful green space. It's not just house after house after house.
"I think the people who have bought in here are very likeminded. The person who does all the tiling in here, his mother lives in here. The guy doing the lovely conservatories – he's looking at coming here down the track!"
Ad. Article continues below.
"Most people in here have interests outside as well. I don't think it's good to be really insular. But we have a lady behind us who recently lost her husband. Everybody rallied around her; I don't think she cooked for a month."
"Everyone helped. And I think that's one of the reasons we came in here.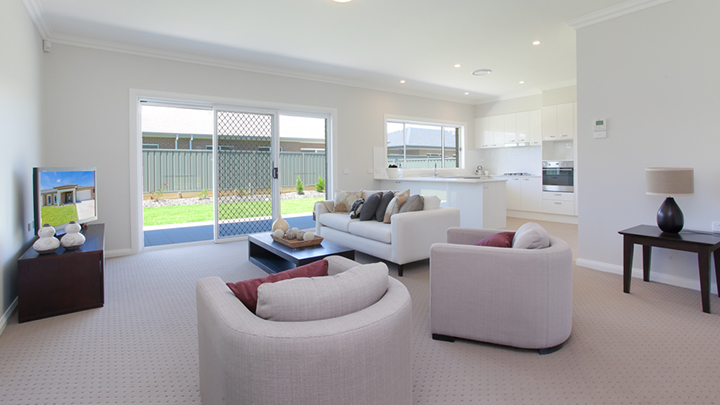 "As we get older, we have support. We're close to facilities and it's wheelchair friendly, so I can stay here for much, much, much longer than if I were just in a house in suburbia.
"It's like everywhere. You have different types of people who have different types of needs. And I really think here fits everybody. There's something for everybody here. They can enjoy their home during the day or they can go to everything that's on at the Clubhouse.
Ad. Article continues below.
"And that's about my life!"
Is this the type of life you would like to have? Click here to learn more about The Cove Village, or simply fill out this form to get your free brochure.
.
.