How technology could help you live in your home for longer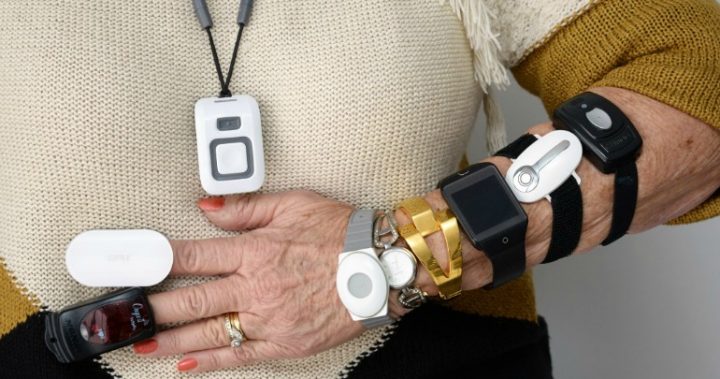 For many of us as we get older, our wish is to remain living independently in our own home for as long as possible.
As we live longer and healthier lives, staying in your home for longer is becoming a more and more realistic goal.
With the help of technology, tens of thousands of Australians over-60 can expect to live independently in their home much later in life.
Aged care and home care providers such as Feros Care are making investments in the sort of technology that will help you live in your home for as long as you can.
The technology, which includes smart home integration and wearable devices, is finding its way into the homes of more and more over-60s.
Ad. Article continues below.
 Feros Care's LifeLink General Manager Anthony Bacon said assistive, smart technologies were improving the independence, safety and health of older Australians who want to live independently in their home for as long as possible.
"Some of our systems are monitored by our 24/7 Emergency Response Centre. If an alert is raised via either pressing the help button or an automatic detection of a fall or safety hazard in the home, our Emergency Response Centre provides 2-way hands free communication via the Base Alarm," he explained.
"Highly trained operators can help solve problems over the speaker phone of the Base Alarm, alert neighbours or family to help, or call 000 emergency services when necessary.
"Other systems support families and loved ones caring for clients to reduce anxiety and better understand the care they require."
Ad. Article continues below.
Read more: How innovation and technology could change aged care
You might be wondering what technology is available to help you stay in your home for longer?
Well, Feros Care has given Starts at 60 a look at some of the technology they are using.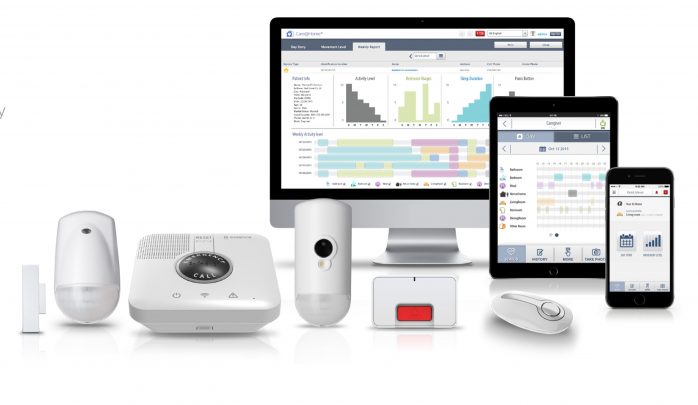 Firstly there's [email protected], a system that uses sensors in your home that tracks and monitors your movements and learns your habits.
It's a high-tech system that can be used to detect falls or the early signs of strokes and other major health conditions.
"If the fridge hasn't been opened by 8am and it usually is opened between 7.00-7.30am, it indicates that the person may be unwell or had a fall. Or if they go to the bathroom but do not leave within their usual timeframe, it's a pretty sure sign something isn't right," LifeLink General Manager Anthony Bacon said.
Ad. Article continues below.
"If patterns change, the smart monitoring station automatically alerts the emergency response staff and family members who implement safety checks and call an ambulance if needed.
"The system is so sophisticated it is able to alert the monitoring team if changes to behaviour could be as a result of a change in medical condition. As an example, if the person is diabetic and starts using the bathroom much more or much less often, an alert is sent. This enables doctors to respond more quickly, and more effectively to maintain the health of our clients."
Some of the benefits of the technology includes the fact you don't need to do anything to operate it – there's no buttons to press or devices to wear – and the emergency responses to falls or serious health conditions are immediate.
Another piece of technology that could help keep you living at home independently is the Wisewear bracelet. 
Ad. Article continues below.
The bracelet was originally developed for young women in New York to keep them safe on a night out on the town, but it's been repurposed by LifeLink for seniors.
The bracelet, which is 18ct gold, includes a GPS signal and a distress button, with allows you to send an emergency alert if you have a fall in your home or if you have a serious health scare such as a suspected heart attack or stroke.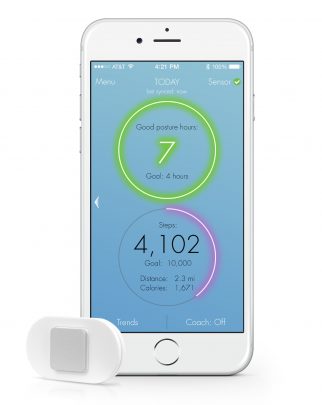 There is also the LumoLift, a piece of lightweight technology you can wear that helps fix your posture.
Ad. Article continues below.
Not only is it being hailed as a product that can prevent falls, it's also supposed to be great for your back.
It works by vibrating every time you slouch, making you aware of your posture and helping you stand tall and look ahead, not down at your feet. 
It's so small that you can hide it under your clothes or as a piece of jewellery.
Plus there is technology such as virtual reality, the Parkinson's Spoon, which allows people with Parkinson's Disease to eat easier, and WeR At Home, which can control just about everything in your house including appliances, lights and security.
"Products can also support clients with chronic disease management by self-monitoring or triage by our registered nurse via videoconferencing (our telehealth solution)," Bacon said.
Ad. Article continues below.
"Other solutions include smart wearable technologies, social engagement applications and hardware (Virtual Seniors Centre and Intouch Tab). As well as other assistive technologies to support people with diseases like Parkinson's and epileptic clients."
Read more: Academics turn to robots to solve aged care dilemma
As you've read here on Starts at 60 before, technology is really revolutionising the way over-60s are living.
Ad. Article continues below.
There are companies developing glass toasters, to stop older Australians from burning their toast, to dinner sets with suction cups on the bottom to stop spills.
Plus, there are researchers in the UK developing robots to help aged care providers look after seniors  – both in care and at home.
According to the LifeLink team, the technology is continuing to advance.
At Feros Care's recently opened Experience Centre, there is ongoing research, design and implementation of new digital technologies that have the potential to further "transform the way health and aged care is delivered".
While some older Australians aren't trustful of technology, Bacon said every bit of technology goes through "vigorous research and testing".
Ad. Article continues below.
 "All products undergo a five step FITTM testing process (Feros Innovation Technology to Market)," he said.
"FITTM  is a stringent evaluation process to ensure all products delivered to market will meet client for safe and cost effective outcomes.
"We are also constantly looking for new and innovative solutions to offer people to enable them to live independently and safely in their own home.
"We search the world for potential products. Sources include: our technology network, innovations expos, and approaches from developers and health professionals."
You can be sure that as time goes on the technology will only advance further and widen your potential to live independently at home well into your later years of life.
Ad. Article continues below.
Read more: The clever innovations that could keep you out of a nursing home
Would you use technology to help you stay living at home longer?