The wonder and heartbreak of Jeanne Little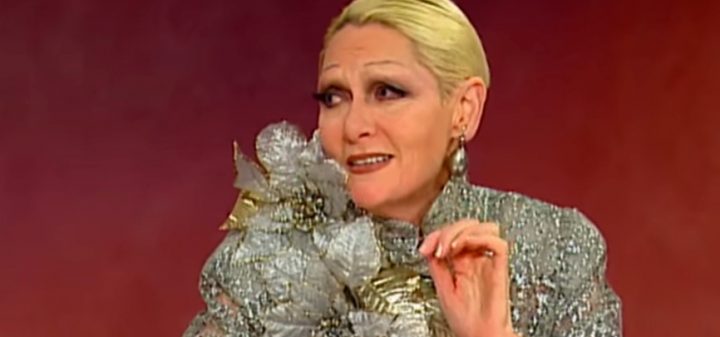 From the first time, audiences heard her say "Darrrrling" on Network Ten's Mike Walsh Show in 1974 they knew they had found the next big star in Jeanne Little.
Jeanne was originally invited on the show to promote her designer maternity clothes, but it was her charisma and comedic timing that had her become a regular. When Mike moved his show from Ten to Channel Nine, Jeanne didn't hesitate to pack her bags and go with him.
Network Seven did try twice to give Jeanne her own program with Jeanne's Little Show and Cuckoo in the Nest, but both were short lived as Jeanne worked best when she could bounce off a character as large as hers. It was her work with Mike Walsh that made her a favourite with audiences and securing her a Gold Logie award in 1976. It was one of three Logies she would win for being part of the multi-Logie winning program.
Outside of working with Mike, Jeanne held her own with some of the biggest stars in television as she was a guest on Midday with Ray Martin and part of a Michael Parkinson variety show on the BBC. There she got to work alongside people like George Burns and Phyllis Diller.
Jeanne also conquered the stage first appearing in Jerry's Girls where she worked with Marcia Hines. However, it was her one woman show Marlene which garnered her cirtical acclaim in Australia and the US. Marlene was a tribute to actress and singer Marlene Dietrich.
Ad. Article continues below.
Her return to TV was herald as she signed on to be a regular panellist on the talk show Beauty and the Beast where her on-air battles of wit with Stan Zemanek were the stuff of legends.
Sadly, in 2011, Jeanne's family went public with her battle with Alzheimer's Disease. Currently, Jeanne is still with us, but she being cared for in a nursing home and has advanced to a stage where she no longer knows who anyone is or where she is.
She is being cared for by her husband of 45 years, Barry, and her daughter Katie. They have also set up the Jeanne Little Alzheimer's Research Fund in Jeanne's honour to help fun research into the horrible disease.
Jeanne's contribution to Australian entertainment will never be outshone by her tragic circumstances, and she will be celebrated for many years to come.