The less than 'Gidget' career of Sally Field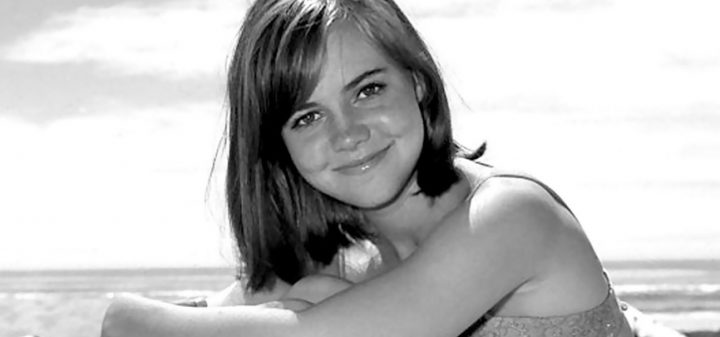 When Sally Field's agent told her that she wasn't "good enough for movies." She told him, "You're fired."  That agent couldn't be long for the business because he was undeniably wrong about Field who has over 63 credits to her name, she's also produced, written, and directed as well making her one of the best all-around talents in Hollywood.
Sally Field's first taste of show business was in 1962 when she got an uncredited part of "Beatnik girl" in the Tom Tryon b-movie Moon Pilot. Tyron was best known for his starring role of Texas John Slaughter in the Walt Disney's Wonderful World of Color series of the same name.
Field auditioned for the role that would kick off her career for a "fun thing to do" and was surprised when she got the role.  Gidget from 1965 wasn't a big hit and only lasted 32 episodes.  ABC in the US actually cancelled it as it wasn't faring well against The Beverly Hillbillies, The Virginian, and Gilligan's Island.  ABC's announcement of the cancellation of the show just happened to be the time that the show caught on with teen viewers and the rating skyrocketed. By that time, they believed that it was too late to un-cancel it, so they created a new series for Field. 
The series ended up being The Flying Nun which Field is still embarrassed about to this day.  She has been quoted as saying that the scripts were so bad for the show that she never bothered to read them.  She would learn her lines from the script supervisor's script just before they shot the scene.  Luckily the show only lasted three seasons and Field could move on to movies which are what she had always wanted to do.
Ad. Article continues below.
After some starring roles in made-for-TV movies like Marriage: Year One and Home for the Holidays, Fields starred in another TV series called The Girl with Something Extra. Finally, though, in 1976 she starred in the film Stay Hungry with Jeff Bridges and Arnold Schwarzenegger in only his second film role. 
It was after her critically acclaimed role in the TV mini-series   
It was after her critically acclaimed role in the TV mini-series Sybil where she played a woman with sixteen personalities that her range was understood.  She won the role of Carrie in the Burt Reynold's classic Smokey and the Bandit and Field's film career took off.
Three more successful movies in a row, two with Burt Reynolds and one with Henry Winkler, and Fields starred in the film Norma Rae where she won her first Oscar.  She would also win an Oscar for her role in the 1984 film Places in the Heart and was nominated once more for her role of Mary Todd in 2012's Lincoln.
Sally has had an incredible film career, and in an interesting turn of events in the 1988 film Punchline, she played Tom Hanks' love interest and then played his mother in the 1994 film Forest Gump.
Over it all audiences have proved time and time again that we like her…we really, really, like her!