5 political sex scandals that rocked the world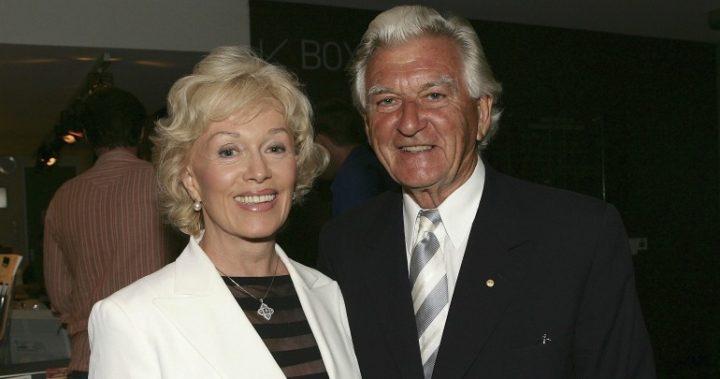 When it comes to political sex scandals there have been some doozies. From former Australian Prime Minister Bob Hawk to the late John F. Kennedy, history is riddled with a long line of powerful men who failed to keep it in their pants.
While the affairs left behind a trail of shattered hearts and broken careers, they also played into society's insatiable appetite for gossip, with the mere whiff of a scandal enough to send social media alight (in modern times) and newspapers chomping at the bit to break the story.
Given the recent news about Australia's now-former Deputy Prime Minister Barnaby Joyce stepping down after impregnating his former staffer, Vikki Campion, let's take a look back at some of the most famous and scandalous affairs to rock the political world.
Bob Hawke and Blanche D'Alpuget
Hawke, who was Australia's prime minister from 1983 to 1991, famously admitted to his adultery in a tearful television interview after carrying out a long-term affair with his biographer D'Alpuget. Hawke was married to Hazel at the time, his wife of 39 years, and the couple had three children. While D'Alpuget quickly became one of the most detested women in the country, the defiant couple married in 1995 and are still together. In 2017, D'Alpugent told The Weekend Australian she believes she saved Hawke from an "ugly dead" marriage.
Ad. Article continues below.
"I don't think Bob ever suffered much guilt over his sexuality. I really don't, because I think he was clear-thinking enough to know that the system is crooked. The monogamy system is crooked. Crooked for a natural human life," she said.
"It causes so much misery and conflict and violence and stress to children. To what degree Bob thought that through, I don't know, but I think he recognised that he was living in a crooked system, so don't bend down to it."
Bill Clinton and Monica Lewinsky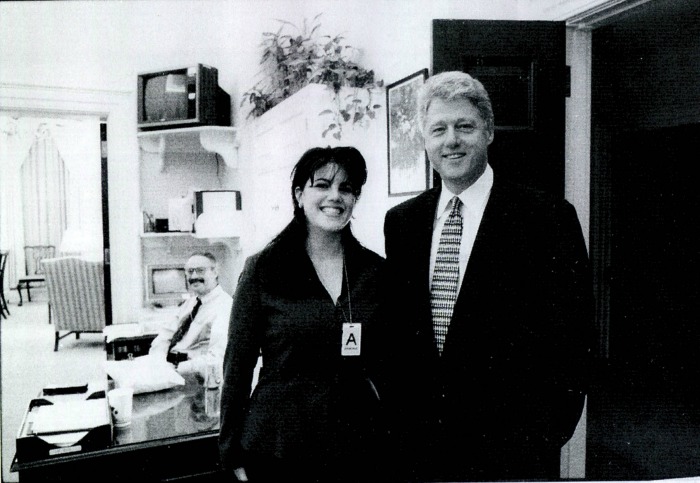 "I did not have sexual relations with that woman." It's a sentence burned into the minds of people around the world and one that will surely haunt the former president until his dying day. After scrupulously denying he'd had an affair with White House intern Monica Lewinsky, Clinton caved to public and political pressure and admitted his deviant ways. While the sheer scale of public humiliation would have been enough to send many wives running for the hills, Hillary Clinton stood by her man, despite accusation she was only doing so for her own political gain.
Ad. Article continues below.
Jim Cairns and Junie Morosi
Junie Morosi hit the headlines in 1974 after then-Deputy Prime Minister Jim Cairns offered her a job as his principal private secretary – a job usually held by a senior civil servant. The job offer prompted allegations that the attractive 41-year-old was in a relationship with the powerful Labor figure, with the scandal sufficient to earn the moniker 'the Morosi Affair'.
Although Morosi and Cairns, who were both married at the time, denied they were in a relationship, the following year Cairns was sacked by then-prime minister Gough Whitlam over an administrative oversight. In the 1980s, Cairns and Morosi even launched law suits against media outlets for claiming that they had conducted an affair, and it was not until 2002 that Cairns finally admitted that he and his staffer had "gone to bed" together.
Arnold Schwarzenegger and Mildred Patricia Baena
In 2011, The Los Angeles Times revealed that Schwarzenegger had fathered a child with his housekeeper, Mildred Patricia Baena, 14 years earlier. Schwarzenegger said he didn't know the child, named Joseph, was his until he reached age seven or eight and started to resemble the famous body builder. Schwarzenegger's wife, Maria Shriver, promptly left him and the pair officially divorced in 2017. Despite the sordid beginning, for former Californian governor has forged a tight relationship with his son and plays an active role in his life.
Ad. Article continues below.
John Profumo and Christine Keeler
The Profumo Affair rocked British politics in the 1960s, earning international headlines and later laid the foundation for the 1989 hit movie Scandal. Keeler was 19 and working as a hostess at a London nightclub, dancing on stage and serving drinks when she met Profumo through an osteopath called Stephen Ward — a man renowned for his close-knit relationships with Britain's elite. He introduced Profumo and Keeler in 1961, during which time Profumo was the secretary of state for war in the Brutish government.
At the same time she was sleeping with Profumo, Keeler was also sleeping with Eugene Ivanov, an assistant naval attache at the Soviet Embassy. When reporters found out about the affairs in 1963, Profumo was forced to resign, amid fears national security had been compromised by Keeler passing secrets between the two men.
Barnaby Joyce and Vikki Campion
It's the scandal fresh in the minds of all Australians; former Deputy Prime Minister Barnaby Joyce impregnating his former staffer Vikki Campion. Joyce stepped down after news broke of his affair and called on the media to stay out of his private life. He admitted his wife, Natalie, from whom he is now separated, and their four daughters are "angry and hurt" by his actions. He and Campion are now living together in Sydney and awaiting the arrival of their son.
Ad. Article continues below.
John F. Kennedy and Marilyn Monroe
Rumours of numerous affairs plagued John and Jackie Kennedy's marriage, but non more-so than his alleged fling with Marilyn Monroe. The tipping came at the president's 45th birthday at Madison Square Garden when Monroe took to the stage in a skin-tight dress and sang 'Happy Birthday' to the Commander-in-Chief in her most sultry voice. The sexually charged performance spurred rumours the pair had been intimate, but it has never been definitively proven. The Hollywood starlet was also rumoured to have had an affair with Kennedy's brother, Robert F. Kennedy, before her untimely death in 1962.
Which of these scandals sticks in your mind the most? Do you remember when news of these affairs broke?