Kirk Douglas celebrates 101 years of an extraordinary life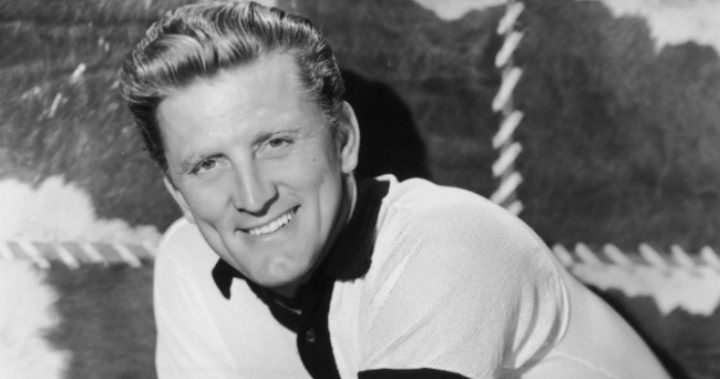 Kirk Douglas turns 101 today!
The veteran actor, producer, director and author was born on December 9, 1916, in New York, and is one of the last living stars of the film industry's 'Golden Age'.
He landed his first role in the 1946 film The Strange Love of Martha Ivers and was soon on the road to stardom, becoming one of the hottest stars of the 1950s and '60s, with appearances in dramas, Westerns and war movies. In fact, Douglas is currently number 17 on the American Film Institute's list of greatest male on-screen stars of classic Hollywood cinema. 
Douglas got his first Oscar nomination for his role in 1949 film Champion, and appeared in some of the era's biggest hits, including  Young Man with a Horn (1950), Ace in the Hole (1951), Detective Story (1951) and In Harm's Way (1965).
Douglas, who has always immediately identifiable thanks to his distinctive voice and cleft chin, received a second Oscar nomination for his memorable role in The Bad and the Beautiful (1952) and a third nomination for portraying post-impressionist painter Vincent Van Gogh in Lust for Life (1956).
Ad. Article continues below.
In 1955, Douglas established Bryna Productions, which began producing an array of films including Paths of Glory (1957) and blockbuster Spartacus (1960), which he also starred in – a movie that continues to be celebrated today. 
Other films included 'cult classic' Lonely Are the Brave (1962) and Seven Days in May (1964), playing opposite American actor Burt Lancaster, with whom he made seven films in all.
On his birthday last year, Douglas mourned the loss of longtime friend Lancaster, who died in 1994.
"Where is Burt [Lancaster]? Where is Laurence Olivier? They're all gone. I miss them. I feel lonely," he said.
Ad. Article continues below.
It's understandable that Douglas should feel he's lived several lifetimes – he appeared in 90 movies in total, and has also been a prolific author, producing 10 novels and memoirs. He also served with the US Navy during World War II, appeared in theatre productions, tried his hand at directing, and in 2009 performed in a one-man stage show called Before I Forget.
Despite a helicopter crash and stroke suffered in the '90s, Douglas continues to work, only this year publishing a book with his his wife of 63 years, Anne Douglas, who turned 98 in April. Kirk And Anne: Letters Of Love, Laughter And A Lifetime In Hollywood tells the story of their romance (before meeting Anne, Douglas was known in the French press as Le Brute Cheri, or 'the Darling Brute' for his prowess at seducation).
Douglas had four children – Joel, well-known actor Michael with first wife Diana Dill, and Peter and the late Eric with Anne. 
Which was your favourite Kirk Douglas film?