How old were you when you bought your first house?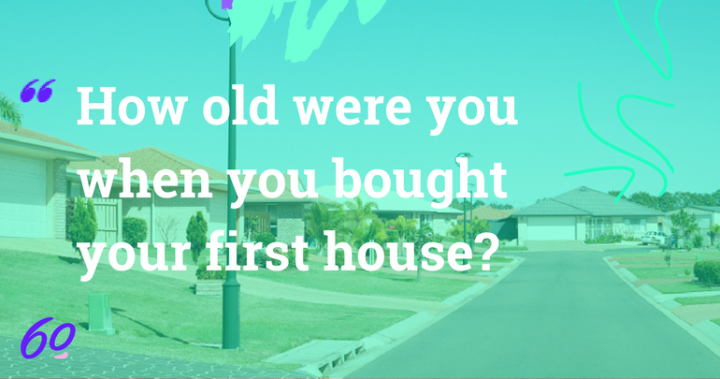 The Australian housing market has enjoyed an overwhelming boom over the past 50 years, with prices surging 6,556 per cent since the early 1960s.
A report released by the Bank for International Settlements in October revealed house prices have crept up 8.1 per cent on average every year since the early '60s — creating ample opportunity for Baby Boomers who bought in early to make a sizeable profit.
While interest rates were much higher when Boomers first entered the market, a steady decline over the past 30 years has aided those wanting to leverage finance on their existing homes and build their portfolio with investment properties.
For Generation Xers and Ys trying to break into the housing marking these days, things aren't looking as good.
While young professionals these days earn about 10-times more than Boomers did in the 1960s, house prices are about 30-times more expensive, making it incredibly difficult for them to break into the market.
Ad. Article continues below.
This has lead many Millennials to ask for a loan from the bank of mum and dad. While many parents are happy to hand over the cash to help their offspring, experts have warned against Boomers compromising their own financial security to help out their children.
It's a tricky situation for many and one that doesn't look set improve anytime soon with housing prises predicted to surge in capital cities around the country over the next three years.
How old were you when you bought your first house?