Let's talk: Is ok to give yourself a discount at the self-serve checkout?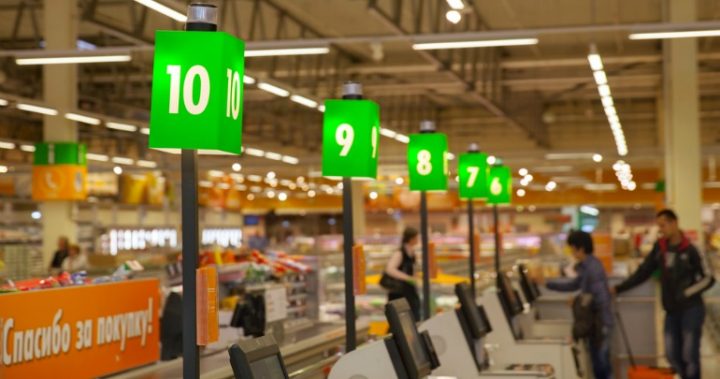 Ever since out major supermarkets introduced self-serve checkouts they have been a contentious issue with shoppers and now Coles and Woolies are having trouble too.
It seems that some shoppers have been taking the liberty of giving themselves a little five-finger discount on the way through the check out and either swiping items at a cheaper price or blatantly stealing them.
Now the supermarkets have reacted by announcing they ramping up police and security presence in store as Christmas approaches in the hopes of catching people out and scaring others from trying the same thing.
Detective superintendent Murray Chapman from NSW Police has issued a warning to customers, saying anyone caught trying to trick the system will be reprimanded, reports The Australian. 
"It's still stealing, it's still a crime and if we catch you or you get caught, you will be charged," he said.
Ad. Article continues below.
"You won't see the loss prevention officers in a lot of centres and you won't see police. But when we run these operations we're out there and we work collectively to identify and charge people."
The problem is that many people don't see it as stealing; they see it as justice.
Some shoppers have argued that the supermarkets make so much money off us and jack their prices up so much that it's only fair we take what we can get when we have the chance.
With so many families and pensioners doing it tough out there, some say it's understandable some people take matters into their own hands.
Plus, if Coles and Woolworths are trusting enough to think people won't take them for a ride… Well they've got another thing coming it seems.
Others though say the law is clear and stealing is stealing no matter what the situation or how 'justified' one may feel.
What's your opinion on this? Should people be punished for giving themselves a discount at the checkout? Or is it justified?