Ageist or safe? New calls for elderly drivers to lose their licences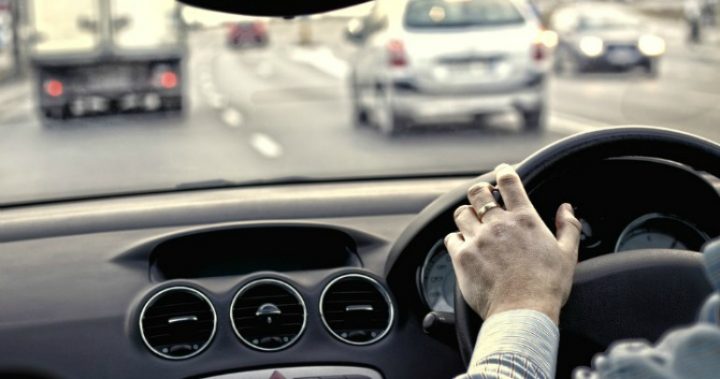 It's the topic that just won't go away and on today's episode of Sunrise, the show's hosts debated over whether older people should lose their licences.
Andrew O'Keefe referred to it as "the chat that no one wants to have" when parents become a danger behind the wheel.
The show explained that despite the stereotype that older people are worse drivers, it's actually not true.
In fact, they're less risky than younger people.
While the show debated when the right time is for people to hand in their keys, news reports revealed that many Australians would feel safer without older drivers on the road.
Ad. Article continues below.
According to the Herald Sun, more than 50 per cent of Victorians believe that older people should lose their licences when they reach a certain age.
Read more: Women are waaaay better drivers when it comes to this key skill
The data, gathered by website Finder.com.au, found that most people want drivers to hand in their licences and give up driving before the age of 80.
Victoria in particular was very critical of older people on the road, with 60 per cent supporting calls for compulsory licence removals.
Ad. Article continues below.
But should all drivers be tarnished with the same rule simple because they reach a certain age?
Baby Boomers don't necessarily think so.
Read more: New plan to help older drivers keep their driver's licences
"Baby Boomers themselves think elderly drivers should be made to give up driving at 84 but Generation Y had that age at 76.5," Finder.com.au spokesperson Bessie Hassan revealed to the Herald Sun.
"Across all of Australia one in two Australians believe elderly drivers should lose their licences at some point."
Ad. Article continues below.
Having said that, data has found that despite a few cases, older drivers are generally safer behind the wheel.
At present, medical checks are compulsory in New South Wales and Queensland, but not yet in Victoria.
During Sunrise's segment on the same issue, plenty of people flocked to social media to share their view on the topic.
One person wrote: "My nan is 96, still lives on her own, is very active, medically fit and independent, drives everywhere and is more alert than some 25 year olds I know. She has to have a medical, eyesight test and full driving test every year to allow her to continue to drive. Why should her licence be taken away for no reason except age?"
Another disagreed and said: "Where I live 95% of accidents are seniors! Yes they have rights to keep their licence, but comes a time family has to step in."
A third added: "Know plenty of older (60 plus and into 70s) drivers still driving and no accidents, some drive for a living. If there is a medical condition that means its unsafe etc then by all means no more driving. If you are continually having accidents then maybe that issue needs investigating, same thing for the younger drivers."
Where do you sit on the debate? Should older people be forced to give up their licences at a certain age, or is it just plain ageist?