Why has Peter Falconio's girlfriend secretly returned to Australia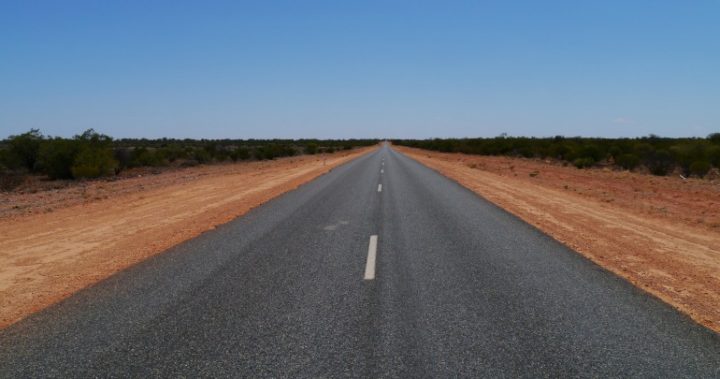 It's been 15 years since British backpacker Peter Falconio was murdered in Australia's harsh outback, but now his girlfriend Joanne Lees has reportedly returned to Australia.
Now 43 years old, it is claimed Lees' quiet return is to raise money for a roadside memorial for her lost love.
Lees and Falconio were travelling in a VK Kombi in 2001 when they were ambushed and attacked.
Bradley Murdoch is said to have murdered Falconio, while Lees his for five hours before she was able to escape. He is now serving a 28-year sentence for the crime.
Ad. Article continues below.
After the attack and following the imprisonment of Murdoch for Falconio's murder, Lees is said to have returned home to Huddersfield in West Yorkshire, England and worked as a social worker.
However, her return to Australia is to build a tribute to Falconio at Ti Tree, more than 200km north of Alice Springs. She is said to have met with Aboriginal elders of the area in August to discus the memorial and it has been revealed the elders are assisting in the search for Falconio's remains.
Ti Tree is the last place Lees and Falconio watched the sunset together before the crime occurred.
The Daily Telegraph reports that Lees does not want the memorial to be located at Barrow Creek (where the murder took place) because the memories are too painful.
The case generated a great deal of interest at the time, and many suspected Lees was involved in the murder of her boyfriend. She has never publicly commented on the tragedy.
Have you ever experienced a personal tragedy? How are you dealing with the situation? What advice would you give to Joanne Lees in her grief?