Tony Abbott demands Malcolm Turnbull show him respect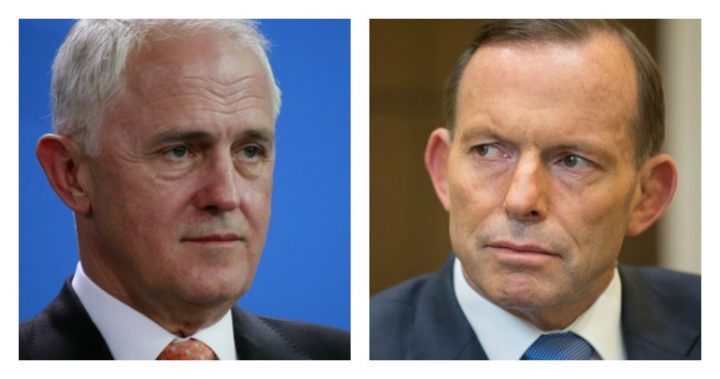 Former prime minister Tony Abbott has come out swinging, telling Malcolm Turnbull to start showing him and the rest of the party some respect.
His comments come after the PM published an opinion piece in the Herald Sun this morning where he took a thinly veiled swipe at Abbott and his colleagues.
Within hours, Abbott gave a speech at a NSW gathering of conservative Liberals, billed as a "Call to Arms for the Forgotten People of our Party", reports the ABC.
"The great thing about the Liberal Party is we have always respected our leaders," Abbott said.
"You go along and join a branch, you respect the president. You go along to the state council, you respect the state executive.
Ad. Article continues below.
"You elect a member of parliament, you give that person great respect.
"We have a Prime Minister, maximum respect.
"But respect is a two-way street, it's got to be a two-way street and it's time the party hierarchy showed the respect to the membership the membership has always given to them."
Read more: Malcolm Turnbull has a message for the Australian people
He then described the current state of the government as a "tragedy", saying the Liberal hierarchy had "expected the rank and file to turn up, to pay up, and to shut up".
Ad. Article continues below.
"It's just not right, we are letting ourselves down," he said.
Turnbull and Abbott have reportedly had a strained relationship ever since the latter was dumped from the top job.
Do you think Abbott will try to be PM again one day? Who do you prefer as PM?