This star's Donald Trump impression is absolute gold!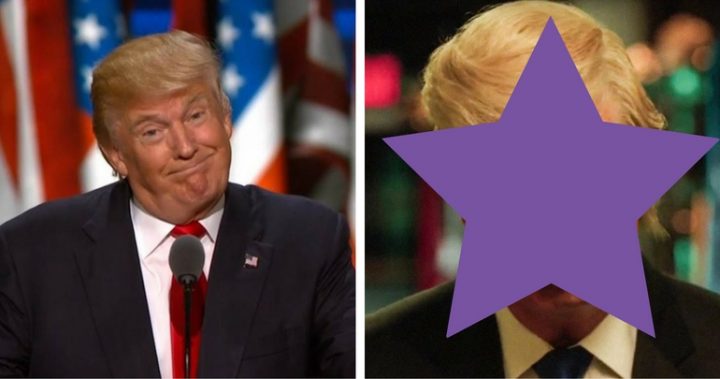 It's no secret that Donald Trump's antics have made him the favoured target of many celebrity impressions. From Meryl Streep to Bryan Cranston, many of these performances were touted to be the "best one yet". But there's a new star who's made his "Donald debut" – and the internet is loving it!
Read more: This star does quite the Donald Trump impression!
58-year-old Alec Baldwin delivered in his new role as Trump as the popular "Saturday Night Live" comedy show began its new season with a parody of the presidential debate.
Sporting wavy blonde hair, an orange spray-tan and a lip-puckering scowl, Alec was quite spot on with his imitation of the Republican presidential candidate's debate performance at Monday at Hofstra University.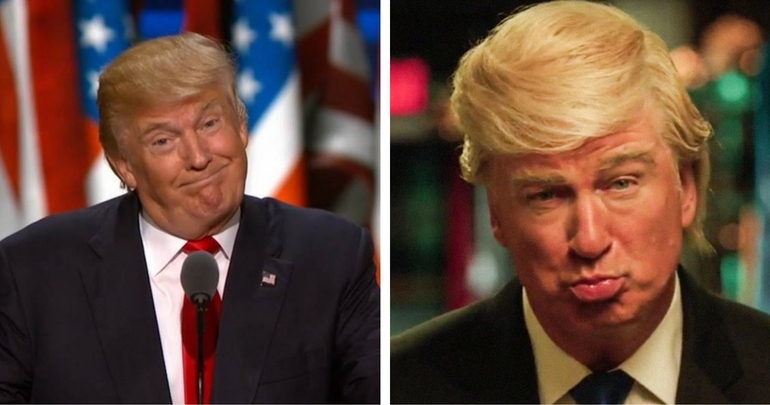 Ad. Article continues below.
"Our jobs are fleeing this country. They're going to Mexico, they're going to Ji-na. I'd stop that. If Hillary knew how she would have done it already, end of story. I won the debate, I stayed calm just like I promised, and it is over. Good night, Hofstra," Alec's Trump said, as he attempts to leave.
His opponent, Hillary Clinton — portrayed by SNL regular Kate McKinnon — walked onstage aided by a cane, a tweak at her recent bout with pneumonia.
She hilariously brought up Mr Trump's tax returns, by saying, "He hasn't released his tax returns, which means he's either not that rich, not that charitable, or he's never paid taxes in his life," McKinnon said.
Alec's Trump retorted, 'wrong, wrong, and warmer.'
She also said of his tax plan, "It's not just trickle-down economics, it's — I don't know, I guess if I had to call it something off the top of the old dome, with no prep whatsoever, I don't know, I guess I'd call it Trumped-up, trickle-down economics."
Ad. Article continues below.
SNL has a history of mocking politicians going back to Gerald Ford in the 1970s, portrayed by Chevy Chase as a clumsy bumbler after the president once tripped and fell down an aeroplane staircase.
Watch the video below:
What did you think of the impressions? Did they give you a laugh?