The three types of senior travellers: Which one are you?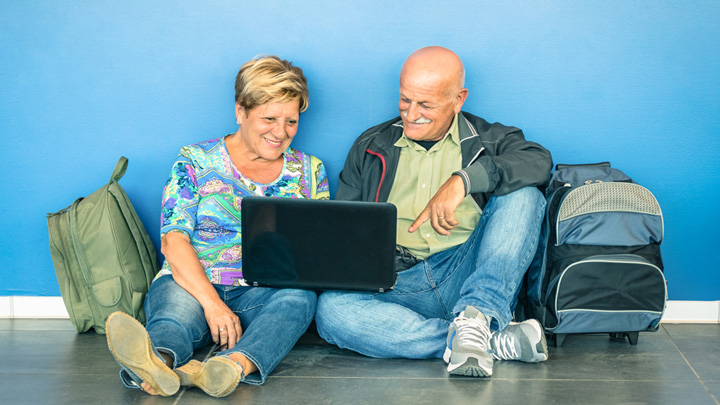 There are three types of senior travellers – Adventurous Experimenter, Meticulous Researcher, Fumbling Observer – which one are you?
Ad. Article continues below.
A recent study by University of Eastern Finland and Jyväskylä University of Applied Sciences has found the difference between older travellers and how their approaches to technology can help or hinder their holidays.
The researchers found three distinct groups seniors can be divided into on the basis of how they use tourism-related information and communication technology.
They noted the importance of over 60 travellers to world tourism and why there has to be more understanding of the different needs of each of the groups. Retirees are increasing in numbers, and they are much different to those from even 10 years ago.
Research Manager Juho Pesonen of the University of Eastern Finland Centre for Tourism Studies says, "Today's pensioners are familiar with computers and information technology, as they have used them when they were active in working life. Moreover, today's pensioners are more affluent and more experienced travellers than earlier generations. We refer to them as active senior travellers, because they have time, money, skills, interest and health to travel".
The study was based on interviews with senior travellers, and allowing the respondents to be divided into three groups: the Adventurous Experimenters, the Meticulous Researchers and the Fumbling Observers.
Adventurous Experimenters
Confident both in choosing their destination and using information technology.
Independent travellers who like to try out new destinations and avoid ready-made travel packages.
Meticulous Researchers
Uses technology mainly to search for information
Appreciates safety
Appreciates user-friendliness when it comes to technology and their destination.
Fumbling Observers
Less keen to use technology
Often require assistance in using it
Prefers ready-made travel packages and familiar destinations
These three distinct groups show just how much travelling in the older generation has changed, and why seniors shouldn't be seen as the typical ready-made package sort of people – many like to do their own trip and have custom holidays.
This research also shows what us at Starts at 60 already knew: over 60s are online, loe technology and are reayd to embrace it and how useful it can be in their life.
Tell us, which type of traveller are you?