Susan Boyle breaks her silence over absence from the limelight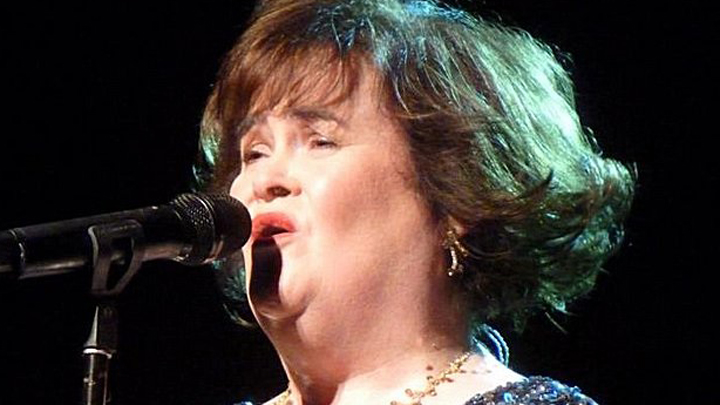 If you've been wondering where Susan Boyle has disappeared to, wonder no more. The Scottish singer has been out of the limelight for the last 18 months focussing on her personal life after a health scare prompted doctors to tell her 'lose weight'.
Having been diagnosed with Type 2 diabetes, Boyle turned her attentions to her health.
"I needed to stop eating sweeties and cakes," Boyle told The Mirror. "It's the bane of my life.
You'd hardly recognise SuBo now, having shed more two stone (13kg), but that doesn't mean she'll be performing any time soon.
Boyle also struggles with Asperger's syndrome, and hasn't sung live since 2015.
Ad. Article continues below.
Susan Boyle reveals two-stone weight loss — as she admits she may never sing live again https://t.co/lRutl4xh77

— The Sun Showbiz (@TheSunShowbiz) November 20, 2016
In fact, the 55-year-old says her Asperger's syndrome is now so severe she cannot bring herself to set tour dates and there's a good chance she might never sing live again.
"I haven't performed live because I've been ill," she says. "The short answer is that it has been connected to my Asperger's syndrome."
It's been a tough time for the singer, who lost her sister Bridie McCaw in October 2015. Her condition means that her behaviour is unpredictable and should Boyle become stressed it could cause a meltdown — such as the one she experienced at London's Heathrow airport earlier this year — which makes live shows a bit risky.
Her new album, A Wonderful World, is to be released on November 25.
Do you or does a loved one have Type 2 diabetes? How is it managed? Are you a fan of Susan Boyle's?