Surgeon admits marking his initials on patients' organs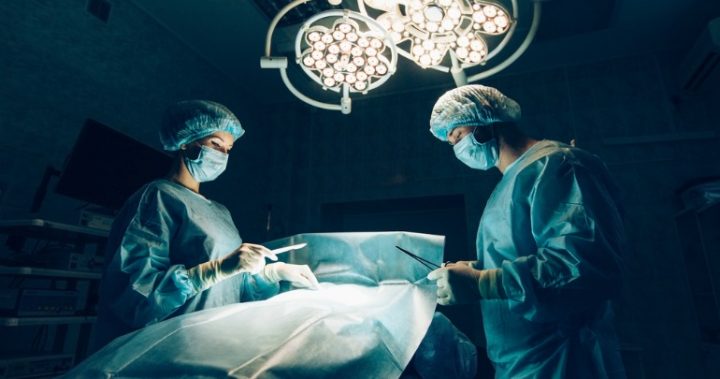 A surgeon has admitted branding his patients by marking his initials on to their organs during transplant operations.
Simon Bramhall, 53, pleaded guilty to two counts of assault by beating relating to two incidents on February 9 and August 21 in 2013.
He denied the more serious charges of assault occasioning actual bodily harm at the UK's Birmingham Crown Court however.
The liver, spleen and pancreas surgeon was working at Birmingham's Queen Elizabeth Hospital at the time, and used an argon beam to mark his patients.
Argon is normally used to stop livers bleeding during operations, by sealing blood vessels together using an electric beam. It can also be used to mark areas due to be worked on.
Ad. Article continues below.
The marks are not thought to damage the organ, and disappear over time.
Read more: Calls to clear up confusion over out-of-pocket surgery costs
Bramhall was first suspended in 2013 after a colleague noticed the marks during follow-up surgery, before resigning the following year after disciplinary proceedings.
Speaking to reporters at the time, he admitted he had made a mistake.
"I had a disciplinary meeting on 15 May. I was not dismissed," he said, according to the BBC. "I made the decision on 16 May I would hand in my notice. It is a bit raw and I have to move on."
Ad. Article continues below.
Patient Concern's Joyce Robins said at the time: "This is a patient we are talking about, not an autograph book."
Speaking in court this week, prosecutor Tony Badenoch said the markings were "an intentional application of unlawful force to a patient whilst anaesthetised", and an abuse of the surgeon's position.
Read more: What time heart surgery is performed has a huge impact on success
He pointed out in court that it had been a "highly unusual and complex case, both within the expert medical testimony served by both sides and in law."
He added: "The pleas of guilty now entered represent an acceptance that that which he did was not just ethically wrong but criminally wrong.
Ad. Article continues below.
"They reflect the fact that Dr Bramhall's initialling on a patient's liver was not an isolated incident but rather a repeated act on two occasions, requiring some skill and concentration. It was done in the presence of colleagues."
Bramhall was granted unconditional bail and will be sentenced on January 12.
Do you think the surgeon deserves to be punished for this act?