Shania Twain sticks it to cheating ex in awesome new video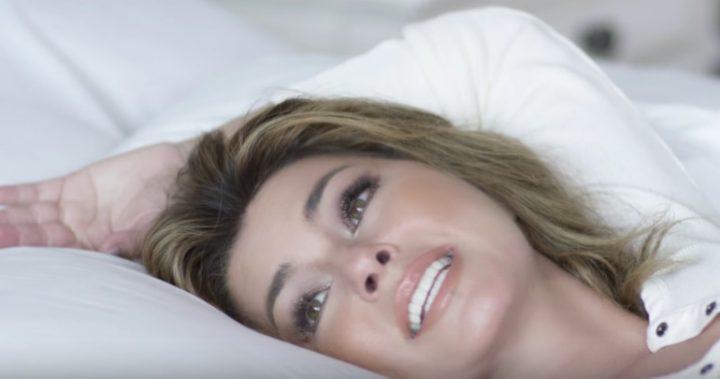 They say living well is the best revenge and Shania Twain has got it down pat. 
The 51-year-old Canadian is making a comeback with her new single "Life's About to Get Good" which, despite its sunny overtone, reveals Twain's pain over her break-up with ex-husband Robert "Mutt" Lange. 
The song is all about new beginnings and makes many unsubtle references to her ex and the end of their 15-year marriage. 
In the video, Twain looks regretfully at a photo of her and Lange before one of the bubbly, colourful dancers in the clip turns the picture upside down, dropping Lange from view as Twain sings: "It was time to forget you forever.
"'I was broken, I was shattered/ I trusted you so much/ I couldn't move on and I think you were flattered… It killed me that you'd give your life to be with her."
Ad. Article continues below.
But despite the sometimes sad lyrics, Twain keeps it upbeat with the chorus: "Oh life's about joy/ Life's about pain/I'm ready to be loved/And love the way I should/Life's about, life's about to get good."
She even references her hit song "Man! I Feel Like a Woman" donning the very outfit she wore in the original. 
Speaking to US-television program Entertainment Tonight, Twain said: "It was really scary taking that leap. The album's done, and I feel really good.
"The first single is so optimistic and hopeful — regardless of how bad life could get. I really needed that message."
Since Twain's marriage to Lange, whom she shares a 15-year-old son with, fell apart nine years ago, she hasn't held back on the salacious details. 
Ad. Article continues below.
Lange left the successful country star for her longtime secretary and best friend Marie-Anne Thiébaud. 
Twain has said the only thing she'd say to the woman who used to manage her Switzerland estate was: "I wish I'd never met you."
The divorce caused Twain to come down with dysphonia until she, ironically, wed Marie-Anne's Swiss ex-husband Frédéric in 2011. 
The new album entitled NOW is set for release in September and will be Twain's first album in 15 years; her last album Up! rose to number one on the Billboard charts after its release in 2002.
The new album will be five-time Grammy winner's fifth overall.
Ad. Article continues below.
Watch the new video clip below. 
What do you think about Shania's best revenge?