Shane Warne's dramatic transformation is dividing fans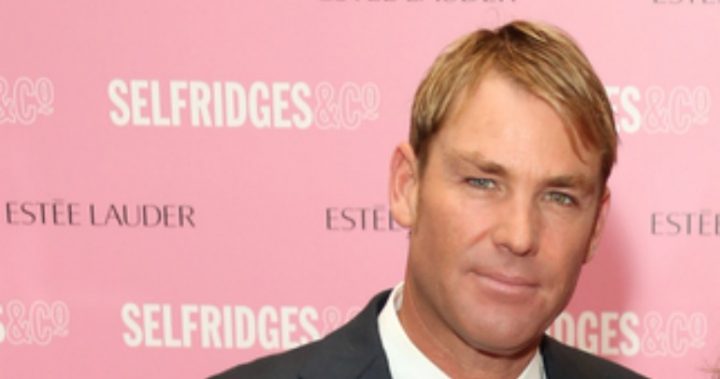 Cricket legend Shane Warne took to social media to debut his new beard which has divided his 695,000 Instagram followers over whether or not it looks good. 
Warnie asked fans what they thought of the beard which he brought out at a cricket match in London. 
And while the responses varied from horrified to flirty, it was the reply from ex-fiancée Elizabeth Hurley that has got us giggling. 
Ad. Article continues below.
"Good god – a beard????" the British actress wrote below his post. 
Warnie's 18-year-old son Jackson was also not impressed and even made fun of his dad in his response which read: "#Akermanis" – referring to ex-Aussie football star Jason Akermanis who is known for his bleached blond hair and dark brown facial hair. 
While some of Warnie's followers seemed to enjoy the sport legend's facial hair choices, others were down right disgusted. 
Ad. Article continues below.
"Shave that beard you dipsh*t. You look like burnt toast," one wrote. 
While another said: "The beard's gotta go."
Many compared his look to that of late singer George Michael, while surprisingly, some said they "loved it".
Warnie has been an ambassador for Advanced Hair Studio for more than a decade and previously took to Instagram to ask his fans whether or not he should keep growing the beard. 
What do you think of Warnie's new look?