Trump's approval rating plummets to lowest yet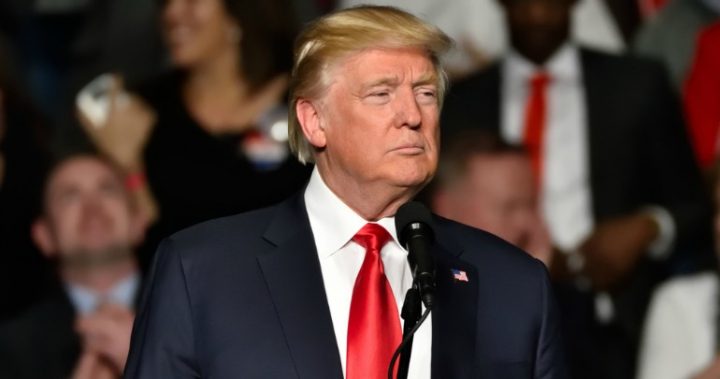 President Donald Trump has been handed his worst approval rating yet with just 35 per cent of Americans approving of his performance.
What's more, 55 per cent disapprove of the job he is doing, which is his highest negative rating as president, according a Marist College survey.
The poll was taken before the president's apparent defence of a white supremacist rally in Charlottesville VA, at the weekend, which sparked wide-spread criticism across the US.
The survey also asked people to rate Trump on his management of the economy and how he had affected the US's standing on the world stage.
Numbers were fairly balanced on the issue of the economy with 44 per cent agreeing he had strengthened the economy and 46 per cent believing he had caused it to weaken, but failed to fly on his international standing.
Ad. Article continues below.
"There's not much consensus among Americans about the president's impact on the economy," said Dr Lee Miringoff, Director of The Marist College Institute for Public Opinion.
"But, they are sending a clear message to the president about his role internationally. More than six in ten Americans, including a notable proportion of the president's own party, think Trump is falling short on the global stage."
The poll results come as anger flairs over Trump's handling of the Charlottesville rally that left one woman dead and 20 injured.
On Tuesday, Trump criticised white supremacists and neo-Nazis at the Unite the Right rally, but added there were "some very fine people on both sides".
He accused the media of biased reporting and said that not all of the torch-carrying protesters were there to support white supremacy.
What are your thoughts on this? What do you think of how he handled the situation in Charlottesville?