Trump expected to end Dreamers program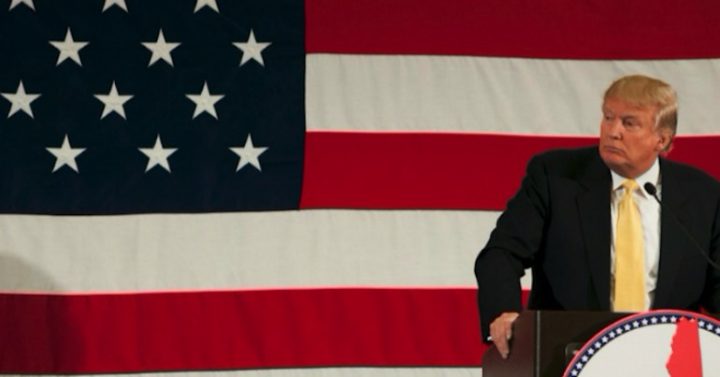 President Donald Trump is reportedly ending the Dreamers program, which grants work permits to undocumented immigrants who arrived in the country as children.
Politico reports that Trump is set to announce he is scrapping the Obama-era policy on Tuesday after months of speculation.
White House sources reportedly told Politico the president wrestled for months with whether to do away with the Deferred Action for Childhood Arrivals, known as DACA, but was convinced by Attorney General Jeff Sessions defer the issue to Congress.
AG Sessions argued that the matter should be put to Congress rather than decided by the executive branch as they have the power to make law.
Trump will reportedly give Congress a six-month window in which to act on the issue before the president makes his move.
Ad. Article continues below.
The White House and Congress have been at loggerheads over the issue with each arguing the other is responsible for determining the fate of the approximately 800,000 undocumented immigrants who are benefiting from DACA.
Trump campaigned on the promise to end the program, but has faced repeated criticism some Republicans and business leaders, who have asked him to keep the program.
Apple CEO Tim Cook tweeted on Sunday that many of his colleagues were Dreamers.
250 of my Apple coworkers are #Dreamers. I stand with them. They deserve our respect as equals and a solution rooted in American values.

— Tim Cook (@tim_cook) September 3, 2017
Ad. Article continues below.
The president has wavered on the program over the past eight months, conceding in February that the decision is "very, very difficult."
"We are going to deal with DACA with heart," he said at a news conference.
"To me, it's one of the most difficult subjects I have because you have these incredible kids — in many cases, not in all cases," he said. "But you have some absolutely incredible kids — I would say mostly — they were brought here in such a way. It's a very, very tough subject."
What do you think? Should the program remain or end?