Porn star Stormy Daniels to sue Donald Trump over affair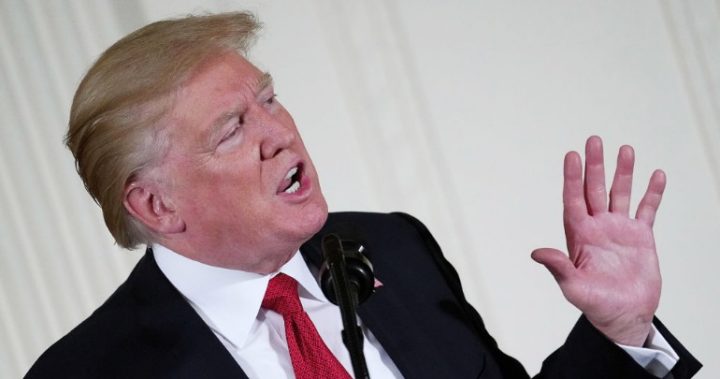 US President Donald Trump could soon find himself in hot water over an alleged affair with a porn star.
Stephanie Clifford, better known by her porn star name Stormy Daniels, has filed a lawsuit against the 71-year-old former Apprentice host, alleging a hush agreement he made her sign is invalid. 
Clifford's attorney, Michael Avenatti, shared a copy of the complaint on Twitter on Tuesday. Clifford claims the president paid her off and forced her to sign an agreement promising to keep details of their alleged affair out of the press. However, the porn star says Trump failed to sign his name to the document and that it should be voided, leaving her free to spill secrets about their relationship. 
She claims she started an intimate affair with Trump in 2006, a year after he married First Lady Melania Trump, that lasted for about a year. After an Access Hollywood video emerged in 2016 of Trump making lewd comments about seducing women, Clifford says she decided to come forward with her sordid tales about the then presidential candidate.
She claims Trump and his lawyer Michael Cohen became aggressive and attempted to silence her in a bid to protect his presidential campaign. 
Ad. Article continues below.
Earlier today, we filed this complaint seeking a ct order voiding the alleged "hush" agreement between our client S. Clifford aka Stormy Daniels and Donald Trump. https://t.co/upa9u10MqR

— Michael Avenatti (@MichaelAvenatti) March 7, 2018
The porn star says she was paid US$130,000 (AU$166,000) in hush money and forced to sign a document under the alias of "Peggy Peterson". Trump was used the alias "David Dennison". 
However, Clifford claims Trump never actually signed the document, meaning that any agreement made would be considered void. She's now seeking is permission to publicly talk about the alleged affair and reveal what really happened behind closed doors. Clifford said Trump deliberately neglected to sign his name to the agreement so he could deny knowledge of the document later if needed.  
The complaint also claims Clifford was forced into signing a false statement that said her relationship with Trump wasn't real. Clifford signed the initial hush agreement on October 28 2016, just days before the presidential election. She was told not to disclose any information relating to her alleged relationship with Trump, his other sexual partners and not to share any photos or text messages between the pair.
Ad. Article continues below.
Clifford previous appeared on Jimmy Kimmel Live to discuss her relationship with Trump, but wasn't able to give away because of the agreement. It is expected that she will tell all if the ban is lifted.
Trump is yet to respond to the law suit. 
Have you been following this story? Is she right to sue?