New development in William Tyrrell case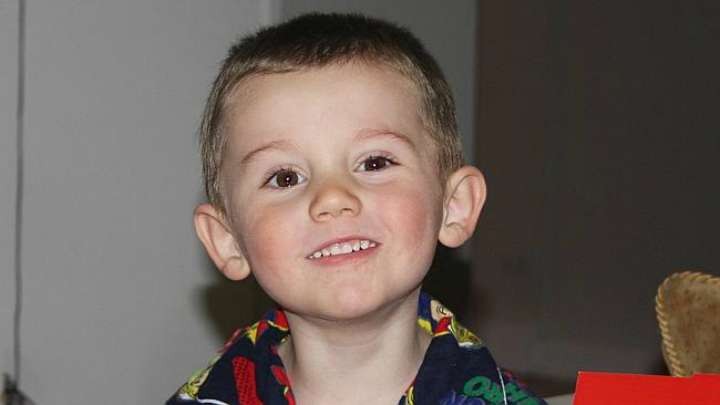 It's the missing persons case that no doubt breaks your heart.
As William Tyrrell's family marked the second anniversary of his disappearance today, authorities announced their newest incentive to solve the case.
So what are they offering?
NSW Police Commissioner Andrew Scipione announced a record $1 million reward today.
The reward is for the safe return of William Tyrrell – who vanished from his grandmother's yard in 2014.
Ad. Article continues below.
Mr Scipione said there was one million reasons why somebody out there who know what happened should come forward and talk about it.
William would have turned five this year.
You might be wondering where the investigation into his disappearance is at.
Well, authorities have provided the public with an update – admitting that it was "unacceptable" that they hadn't solved the mystery behind his disappearance.
Detective Chief Inspector Gary Jubelin said there had been 2800 reports to Crime Stoppers from the public, including 1078 sightings of William.
Ad. Article continues below.
He also revealed there were 690 persons of interest in the case.
Det Chief Insp Jubelin believes the reward will put pressure on William's abductor.
"We see this $1 million as a big tool… if you have got information in regards to William's disappearance and you have concerns that you could be potentially complicit in the offence by concealing the offence, that offence will be negated the moment you come to police," he said.
"So that is a big ticket item that you can consider if you have been sitting on this information.
'I am confident in saying that it is only a matter of time before we find out what has happened to William, and if we come to you the offer of the reward is off the table."
Ad. Article continues below.
What about William's family?
Det Chief Insp Jubelin said he'd spoken with his family this morning
"The family are very hopeful that with the generosity of the reward… [it] can flush people out," he said.
He also said that family had been ruled out as persons of interest in the case.
It's been a hard two years for the boy's family, with his grandmother Natalie Collins earlier this year stating she had given up hope of William being found alive.
Anyone with information is urged to contact Crime Stoppers on 1800 333 000.
Do you think this reward will help investigators find William Tyrrell?