Mother describes her total devastation over adult son's tattoo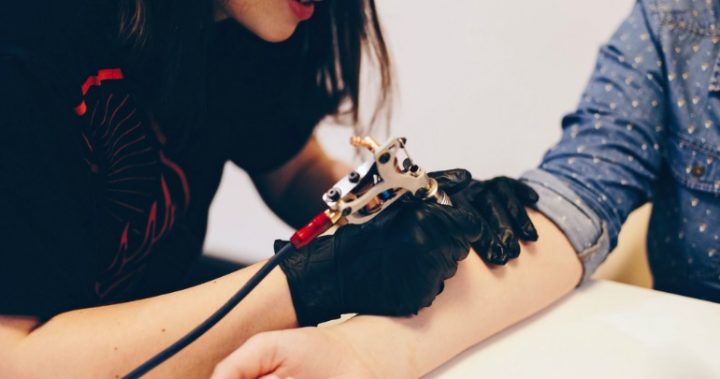 A 21-year-old man got a discreet tattoo on his arm and his mother viewed it as the ultimate act of betrayal, so much so that she wrote a 1,750-word article about her anguish that's currently amazing readers.
The article was first published five years ago by The Guardian, but it was recently rediscovered by a reader and is now making the rounds on social media, with posters just as bewildered as ever by the mother's over-the-top reaction.
The woman, going by the pseudonym Tess Morgan, writes about the moment her son told her about the tattoo and how it sent her into a three-day spiral of grief.
While her husband accepts the news calmly, even with some interest, Morgan refuses to even look at the tattoo.
"I feel as if someone has died. I keep thinking of his skin, his precious skin, inked like a pig carcass," she writes.
Ad. Article continues below.
Morgan believes the tattoo will damage her son's career prospects, though the marking is easily covered by a shirt sleeve and her son has no ambition to be either a lawyer or accountant.
"You couldn't have done anything to hurt me more," she says to her son after three days of internal turmoil, telling him the tattoo has undermined every visit to the dentist, every glass of milk and healthy choice she made for him in his childhood.
She would prefer if he had gotten a girl pregnant or lost his arm in a car accident, she added.
The article ends with Morgan quoting W.H. Auden's Funeral Blues poem and declaring that her son "took a meat cleaver to my apron strings".
Commenters were quick to tell the woman she was out of line.
Ad. Article continues below.
"This is so batsh*t mental that I'm having problems believing that it's factual rather than a complete work of fiction," one person writes.
"I'm an accountant and I have a giant tattoo of topless woman [sic] riding a motorbike in to hell on my back. It's never burdened my career," another notes
"You do realise that you don't own your son, right? Nor do you own his skin? And that the idea you have any kind of rights to it is kind of creepy?" one person comments.
Do you think parents have a right to control how kids treat their bodies once they reach adulthood?