Joan Collins believes that there is only one person that can play her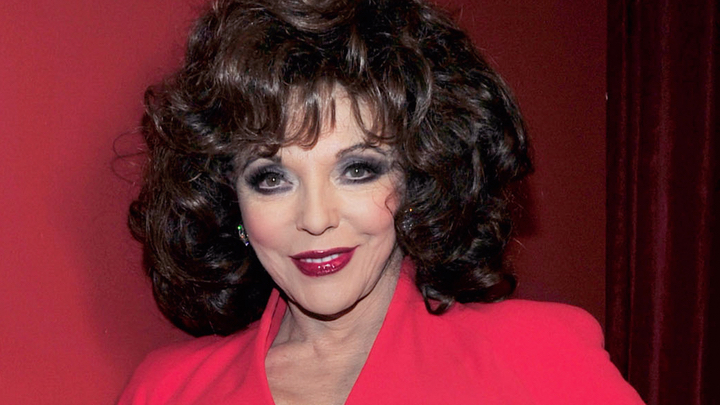 When films are made about real people, it can sometimes take you out of the story when the actor that was chosen doesn't look anything like the real person. Joan Collins has figured out the perfect solution for a biopic to be made about her…she's going to do it herself.
The iconic 83-year-old actress is penning a screenplay with her fifth husband Percy Gibson about her life. Joan wants to see herself up on the silver screen and admits that it's a no-expense-spared vanity project.
While Joan would probably love to play herself at the height of her fame in the 80s, she will be sticking the later years Joan. She has hand picked actress Helen McCrory to play the younger Joan that won the Golden Globe playing Alexis Carrington Colby on the 80s hit soap Dynasty.
Helen is best known for her parts in the TV show Peaky Blinders and for playing Cherie Blair in the 2006 film The Queen which starred Helen Mirren.
Joan wouldn't be, and won't be, the only actor to play themselves in a movie about their lives. Going back to 1942 when baseball icon Babe Ruth played himself along side Gary Cooper in a film about fellow teammate Lou Gehrig. In the 1957 film about British legend Tommy Steele, only Tommy himself could fill the role.
Ad. Article continues below.
While we enjoy plenty of celebrities that play themselves in self-mocking roles, it takes a star of another level to play themselves during their lives. US Radio Shock Jock Howard Stern even played himself, at the time in his 40s, as a teenager in the biopic Private Parts.
Joan won't be playing a teenage version of herself, unless Helen says no, then maybe we will. We know that Joan could pull it off beautifully.
What do you think about this? Are you a Joan fan? Were you a bigger fan of her sister author Jackie Collins?