First the Catholics, now the Anglicans have a sex abuse scandal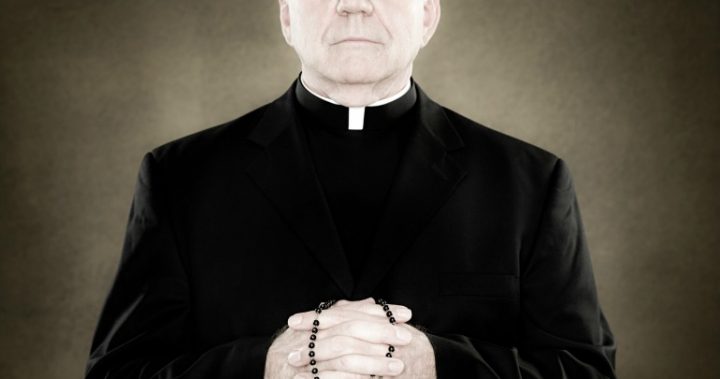 We're still reeling from the revelations about rampant child abuse within the  Catholic Church. Now the Anglican Church looks like it has a sex scandal of its own, as the ABC has revealed in an in-depth story about the abuse women are suffering at the hands of their priest husbands.
The women shared their stories of sexual and physical abuse with the ABC, with some claiming that the church had known for decades that some of its ministers were spouse abusers, but had done very little about it. 
One victim told the ABC that she was married to an Anglican priest who would demand sex and if she objected, would wait until she fell asleep before raping her – an abusive pattern that went on for years, she said.
"I actually went to him one night and said, 'I need a break from our sexual relationship, I need to work through my issues and we need to work on our marriage'. He said, 'I'm here for you, you have my support'," the unnamed woman told the ABC. "And then he proceeded to rape me."
The victims told the broadcaster that their husbands cited passages in the Bible about submission to justify their behaviour. The verse often cited was Ephesians 5:22-24, which says: "Wives, submit to your husbands as to the Lord. For the husband is the head of the wife, just as Christ is the head of the church, his body, of which he is the Saviour. Now as the church submits to Christ, so also wives should submit to their husbands".
Ad. Article continues below.
An investigation by the ABC that was published in July revealed that women in Christian communities around Australia were being told to forgive their husbands, and counselled to stay in abusive relationships. In September the Anglican Church of Australia offered a formal apology, admitting that the victims had been let down by church leaders and their teachings. 
#gs17 important apology followed careful discussions. Across the various tribes of the Anglican Church family violence matters. #anglican https://t.co/eKuWWqTw1A

— Bishop Peter Stuart (@NewPlusPeter) September 8, 2017
Since then hundreds of women across Australia have contacted the ABC to share their stories of abuse. And the ABC alleges that although some of the women who reported abuse to the church were supported, others were not, and the church had so far done little to remedy the problem, which the broadcaster said it was aware had existed for decades.
The Catholic Church made headlines earlier this year as 1,880 Catholic Church figures, including priests, brothers and sisters, were identified as alleged perpetrators of child abuse.
The Anglican Church of Australia did not immediately respond to Starts at 60's request for comment on the issue.
 Is Church still a safe and sacred place? Should these perpetrators suffer the consequences of their actions?