David Leyonhjelm refuses to apologise for video of him abusing police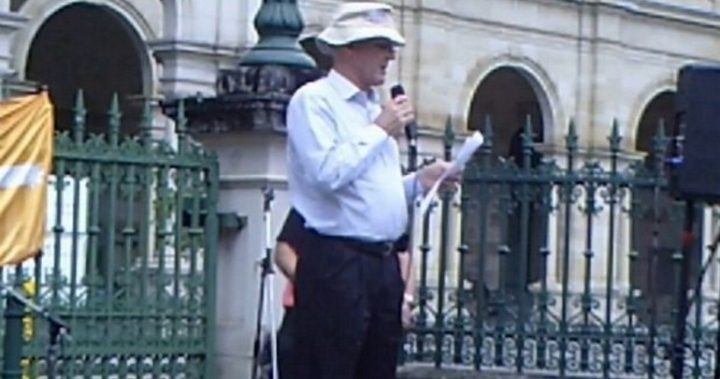 He made headlines earlier this week over the row on gun laws and now Liberal Democrat Senator David Leyonhjelm is in the spotlight once again.
There have been calls for Senator Leyonhjelm to apologise after a video surfaced showing him telling protestors at a Queensland rally that he would be happy for police to "lie on the side of the road and bleed to death"
While there has been public outcry over the angry outburst the senator has come out today and defended his words, saying: "In the context, they (the comments) were appropriate".
Senator Leyonhjelm was speaking out against the proposed bikie laws in Queensland, which saw huge crackdowns on bikie groups and crime, when the video was recorded.
The footage shows him at a rally for Queensland's ­Vicious Lawless Association Disestablishment law, where he also said police were on a "collision course" with the public.
Ad. Article continues below.
It's not the first time the Senator has spoken out against police either. Last year, he criticised police for their treatment of football fans.
"There is a saying amongst them that all cops are bastards," Senator Leyonhjelm said then. "The cops have earned that label, they have to un-earn it."
His comments are in stark contrast to most politicians and indeed the general public, many of whom see our police force as heroes.
Despite calls for an apology, it seems Senator Leyonhjelm is standing by his words.
Do you think he should apologise? Or do you agree with his words?