Customers are getting ripped off in supermarket rewards card scam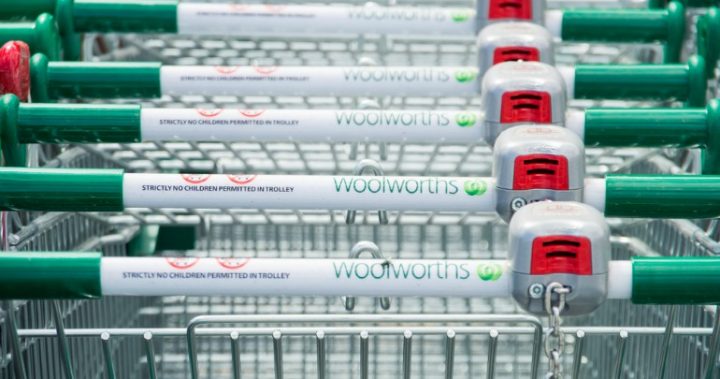 If you like to collect rewards points on your weekly supermarket shop for a nice bonus, don't rely too heavily on those points, as Woolworths shoppers are complaining of their Everyday Rewards points being stolen in a scam that is surprisingly simple to pull off. 
It is believed that people are using the company's rewards app to enter in random card numbers, which enables them to see the number of accumulated points on that card without a password.
From here, they can generate a barcode, allowing them to use the points to get a discount on their shop. 
A user on the OzBargain forum started a thread on Tuesday claiming that their card had been hacked and their points stolen and used. 
"My new Woolworths rewards card has been hacked, points already used in other state while I only received today," user jjj123 wrote. 
Ad. Article continues below.
"Applied the card last month with 5000 points bonus, I received the card today, login, and found the points were used in other state two weeks ago.
"Anyone same situation with me? Who can access the card number before me? The envelope received today sealed in a unopened condition."
The user is referring to a deal where new customers signing up for the rewards card would get 5,000 bonus points automatically. 
Another user on the forum pointed out that it would be easy for someone to receive their new card, then use the card number to guess the next numbers in the sequence which, being new cards also, would be entitled to the 5,000 bonus points too.  
Another commenter on the forum said that you can print temporary cards, presumable using a card number, and spend them as points are added. 
Ad. Article continues below.
The forum thread attracted many comments from others who have been stung by the scam, including one user who said that their points had been used on a gift card they did not purchase, but Woolworths customer service had refunded the points and changed the card number after being contacted.
The rewards system works with every dollar spent at the supermarket giant or its affiliated stores such as Big W, Caltex service stations, and BWS liquor stores, the customer scans their rewards card and earns one point per dollar, with certain items being promoted as earning bonus points. Once you've accumulated 2,000 points, you can redeem those for $10 off your shop. 
Seven News said that a Woolworths spokesperson said they are monitoring customer feedback. 
"Although our investigation shows there is no issue with the functionality and security of the app, we are reviewing how the app experience can be better improved to provide further assurances for customers," he said.
"We work hard to ensure our customers' shopping experience is efficient, seamless and importantly, safe and secure. We take our obligations in relation to customer data very seriously, and have robust controls in place to ensure customer expectations of privacy and security are met."
Do you collect points on your grocery shop?