Crufts surprise as whippet named Best in Show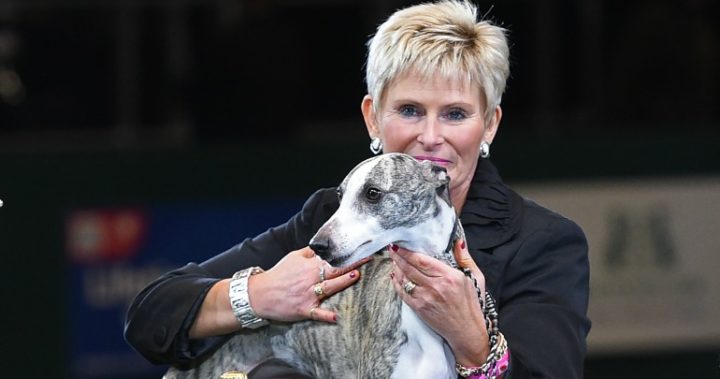 Each year hundreds of dogs and their handlers compete in the world's most talked about dog show, Crufts, with obstacles courses, performances to music and proud pedigree and training delighting the crowds. 
While many pooches put on brilliant performances it was Tease, the elegant whippet from Edinburgh, who was crowned champion. The pup was the this year's youngest finalist at two-and-half years old, and impressed judges with her effortless agility through the obstacle course and elegant form.
When Tease was announced as the winner, owner Yvette Short couldn't contain her excitement as she walked her dog to the podium. After placing Tease next to the large gilded trophy, the proud owner found it hard to answer questions due to her disbelief. 
"Its just wonderful," she said of the win. Short was quickly joined by her husband who called the experience, "Brilliant, absolutely brilliant."
Tease and Short were due to do a victory lap of the arena, but were interrupted by an angry PETA protestor who stormed toward the podium before being tackled by security. Many who saw the display live jumped online to praise Short's quick thinking when she instinctively shielded Tease from the protestor.
Ad. Article continues below.
After the threat was diffused, Tease finally got her victory lap much to the delight of the crowd who clapped and cheered for the young whippet.
Another of the night's standing ovations was reserved for Mary Ray, famous for her dog dance routines, who was giving her last performance before retiring from the competition for good. Ray has been wowing crowds with her routines for over 20 years and didn't disappoint with her final spectacle with beloved pups Lyric and Frankie. 
In the spectacular seven-minute performance Ray danced with Lyric to Irving Berlin's 'I've Got My Love to Keep Me Warm'. After a medley of 50's tunes, Ray and Lyric interacted with a funny clown and performed some tricks before they were joined by Frankie for a Scottish-themed performance.
What do you think of these dog's performances? Have you ever shown any of your pets at a competition before?