Taxpayers foot $500,000 legal bill for accused pedophile Peter Scully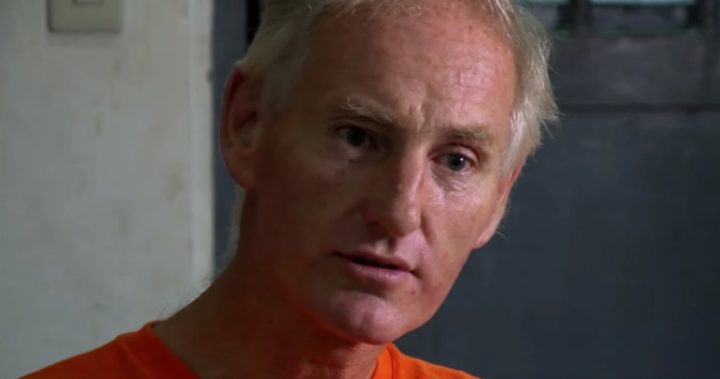 Australian taxpayers have paid around half a million dollars in legal costs for an accused paedophile to fight his charges in Asia.
The Australian exclusively reports that Peter Scully, who is on trial in the Philippines for charges relating to murder, human trafficking, rape and torture, has benefited from the Serious Overseas Criminal Matters Scheme that supports Australians on trial in foreign countries. Despite the horrific accusations against him, legal funding has given Scully $500,000 to cover his legal costs.
Attorney-General Christian Porter told Starts at 60 the funding for Sully's case was approved under his predecessor George Brandis and that he had asked his team to look the matter. 
"The Serious Overseas Criminal Matters Scheme exists to provide legal support to Australians facing serious criminal matters in overseas jurisdictions, according to set criteria, which include that the claimant is facing more than 20 years in jail/death penalty," Porter said in a statement. "There are circumstances where such support is absolutely appropriate.
"However, determinations in this case were made prior to my becoming Attorney-General. I had already asked my Department for information on the Scheme, including this particular case, with a view to considering changes to the Scheme, so that persons in circumstances similar to Mr Scully or those with histories of sexual offending and relevant convictions would no longer be eligible."
Ad. Article continues below.
The Attorney-General added that changes would be made to meet community expectations, particularly when overseas cases involve child sex offenders.
"Although I understand the support provided falls far short of what has been sought, a fair conclusion is that this expenditure that would be considered out-of-step with community expectations, hence my decision to seek detailed information to consider possible future changes to the Scheme's criteria to ensure child sex offenders are not being generously supported by the Australian taxpayer."
Scully, a former businessman from Melbourne, fled Australia in 2011 is believed to have been receiving taxpayer funding since he was arrested three years ago. Police in the Philippines allege that Scully produced child pornography and sold it online for as much as $10,000 per video.
He is believed to have assaulted and murdered a 12-year-old girl, while another of his alleged victims was just 18 months old at the time of assault. He's also wanted in Australia for a series of fraud charges.
Ad. Article continues below.
He is contesting the 75 charges against him, which has forced his alleged victims to testify against Scully in court.
Scully isn't the only Australian criminal to benefit from the Serious Overseas Criminal Matters Scheme. Between 2016 and 2017, more than $1.1 million was paid out, with the likes of drug smugglers Cassie Sainsbury and Schapelle Corby receiving funding at one point in time, according to The Australian.
What do you think? Should taxpayers have to pay for alleged pedophiles to fight their charges overseas? Where should the line be drawn?