Journalist to expose over 40 sexual predators in Australian media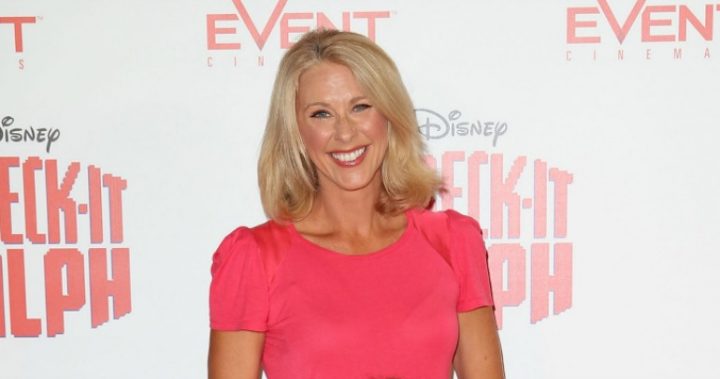 In the wake of the Harvey Weinstein sex scandal that has rocked Hollywood, one Aussie journalist is making it her mission to bring Australian sex offenders in our local media industry to justice.
Tracey Spicer, who has been working in Australian media for over 20 years, is promising to expose some of the worst-offending sexual predators next month.
It is expected to send shockwaves through the industry and to hopefully trigger much-needed change for women in these kinds of workplaces.
The journalist had previously alleged that she was sexually harassed in her job at Nine News and detailed the abuse in her book, The Good Girl Stripped Bare.
More than 400 women have since been in touch, detailing their own abuse. Some are from the past, many are from the present and all have evidence to support their allegations.
Ad. Article continues below.
Spicer says she has email trains, tapes and other evidence to prove these women were abused. Worryingly, she also says that while many of the victims had raised concerns with their employers in the past, most were dismissed.
Everyone from journalists to producers and makeup artists to assistants have shared their stories, with ages ranging from women in their twenties to those in their sixties.
Worryingly, there appears to be a trend with the men who have continually targeted women over the years, with some even being described as paedophiles.
Of course it's not just women in the media industry who have been subjected to inappropriate behaviour in the workplace.
Many Baby Boomer women will remember prolific instances of workplace harassment throughout the 1960s and 70s, in most industries, before the rise of the women's movement brought about legal and social changes.
Ad. Article continues below.
Currently, I am investigating two long-term offenders in our media industry. Please, contact me privately to tell your stories.

— Tracey Spicer (@TraceySpicer) October 17, 2017
To date, Spicer is already investigating two of the predators on her list and has a strong team of police, witnesses, victims and legal representatives who are ready to go public with their claims. From the stories she's heard so far, it is believed that there could be over 40 predators.
Spicer said it was a visit to a police station for another story that prompted her to seriously look into abuse in the Australian media industry.
She explained to 9Honey: "An officer who worked with victims of sexual assault brought up the Harvey Weinstein scandal, saying she was surprised a similar outcry against perpetrators of sexual abuse hadn't happened in the Australian entertainment and media industries.
Ad. Article continues below.
"I can tell you that the same people who were offending in workplaces 30 or 40 years ago are still doing it in media workplaces now, and I've got countless examples of that."
The mother-of-two said that her children are one of the main reasons why she is seeking justice: "And this is the main reason why we do it, isn't it?
"Aside from protecting women in the workforce now, we want to ensure our children are safe when they go into the workforce, particularly our daughters."
Thank you to the 100s of women who've come forward with their #metoo experiences in the Oz media. I will contact you all within 24 hours.

— Tracey Spicer (@TraceySpicer) October 19, 2017
Ad. Article continues below.
Spicer added that she believed the media industry in Australia had allowed the accused to act the way they have: "These are serial predators who've been enabled by their workplaces," she told The Australian.
'They deserve to be held to account after the way that they have behaved over many decades… We're actually looking at prosecutions, as well as exposing these people."
Spicer first took to Twitter last Wednesday, encouraging those who have been abused to come forward: "Currently, I am investigating two long-term offenders in our media industry," she said.
"Please, contact me privately to tell your story."
Does everybody deserve a second chance or are certain behaviours completely unforgivable?