George Pell abuse case in doubt as main accuser dies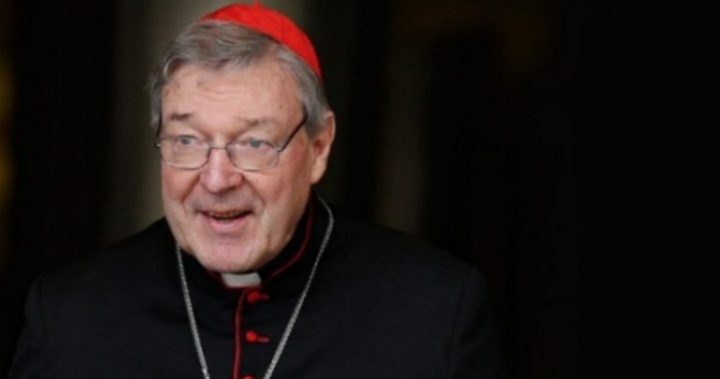 One of the men who accused Cardinal George Pell of child sexual assault has died. This means that some of the charges against Pell may not be heard in court.
The Australian reports Damian Dignan died on Saturday in Victoria following a long illness. Dignan had accused Cardinal Pell of historic sex offences.
It was Dignan's allegations that lead Victoria Police to publicly reveal Cardinal Pell was under investigation for the alleged abuse within Australian churches. There are now reports crown prosecutors may change the structure of the case.
Former chief Victorian magistrate and crown prosecutor Nicholas Papas told The Australian the death has complicated the case. "It's not an unreasonable quote to say that prosecutors could have a more difficult task now, yes," he said.
"Normally it requires that the person who has given evidence to be there, and so normally it would be the case that without them there, the prosecution can't proceed … but you can't be absolutely sure."
Ad. Article continues below.
He added there are provisions that will allow sworn statements and evidence from people who have passed away, especially if they had provided evidence in the past. He said it's not completely uncommon for statements such as these to be included in a trial.
"If they've given evidence at a commission or they've previously submitted sworn evidence, that might leave open an opportunity for the prosecution to rely on those statements, but you would normally say that (having an accuser pass away) is the end of a prosecution," he told The Australian.
According to The Australian's report, Victorian Police are yet to comment on how the case will be impacted by Dignan's death.
His lawyer, Ingrid Irwin, told The Australian she was sad that Mr Dignan wouldn't be able to witness the outcome of the court proceedings against Cardinal Pell.
"It's just a really crappy outcome for him to have gone without being able to witness any tangible change," she said. "We can still see resistance from the church rather than any demonstration of responsibility or acceptance."
Ad. Article continues below.
Cardinal George Pell was charged last year over allegations he sexually assaulted children at a church in Ballarat, Victoria. Victorian Police initially made the announcement at a press conference and said Cardinal Pell was required to appear at the Melbourne Magistrates court to face the charges.
He is Australia's highest-ranking Catholic figure and has maintained his innocence.
Have you been following the case?