Baby Boomers want conscription back, but youngsters say no way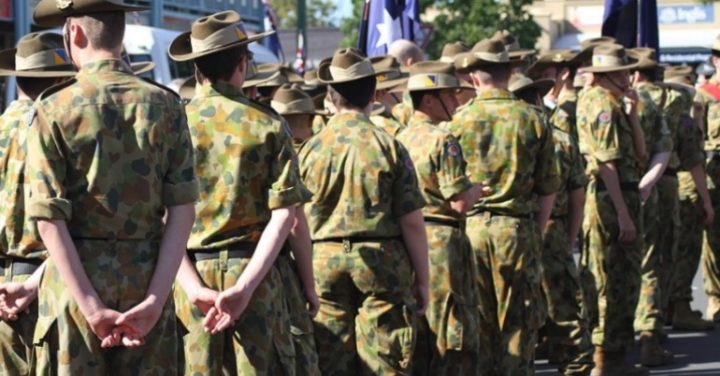 It was once compulsory for all youngsters to sign up for military service after their teenage years, but should conscription be brought back now?
Mandatory National Service has sparked widespread debate over the years, as many argue it could help to fight youth crime, while benefiting Australia's armed forces – which now rely solely on voluntary recruits. However, others argue it's a step too far, and the military shouldn't be relied on to guide youngsters.
A new poll in the UK has found 74 per cent of over-65s think Britain should bring back compulsory National Service, the Daily Mirror reports. It previously meant any Brits aged between 17 to 21 had to serve for 18 months and remain on the reserve list for four years.
In a dramatic difference, just 10 per cent of 18-24 year olds voted for it to return, proving a great generational divide. But how would you vote?
Australia ended its most recent national service program in December 1972 when Gough Whitlam came into power during the height of the Vietnam War. The draft had been in place since 1964 and saw protests across the country and some men arrested for refusing to serve.
Ad. Article continues below.
Some 804,286 twenty-year-olds registered for national service during that time, with 63,735 national servicemen serving in the Army and 15,381 serving in Vietnam.
Recalling his own conscription, Starts at 60 blogger Brian Lee previously explained he had no choice over where he was posted 64 years ago, and he now believes it's "something which would do many young men of today a lot of good too".
Read more: The trials of compulsory national service
Describing the shock of the harsh discipline and language used by his superiors in the RAF, he added: "Our lovely civilian lives had just come to a shattering end!"
A Melbourne council passed a motion just months ago to lobby the federal government to make every 18-year-old serve two years of compulsory service. Casey Councillor Rex Flannery spoke to the Herald Sun at the time, and said Australia needed to do something to fix crime, and that it would give aimless teens direction in life while also strengthening Australia's defences against terrorism.
Ad. Article continues below.
Read more: There is a new push to re-introduce conscription to fix crime
"With all the stabbings and one punch attacks it is more dangerous walking the streets of Melbourne at night than being in Afghanistan," Cr Flannery previously said.
It comes after Sweden announced it would be reinstating compulsory military service last year due to the rising political threat across Europe. Citing an increased national security threat from Russia at the time, the small Scandinavian state said it was time to secure its borders and increase military power.
Read more: Sweden to bring back national conscription
Sweden ended its national conscription program in 2010 and has not been involved in a conflict for 200 years, but it said times were changing, reported News Corp.
Meanwhile, French President Emmanuel has also vowed to reintroduce it, and during his election campaign, he said he would give young people "a direct experience of military life with its know-how and demands."
Do you think conscription would help fight youth crime? Or is it wrong to rely on the military to help youngsters?