Serena Williams reveals Aussie inspiration behind daughter's name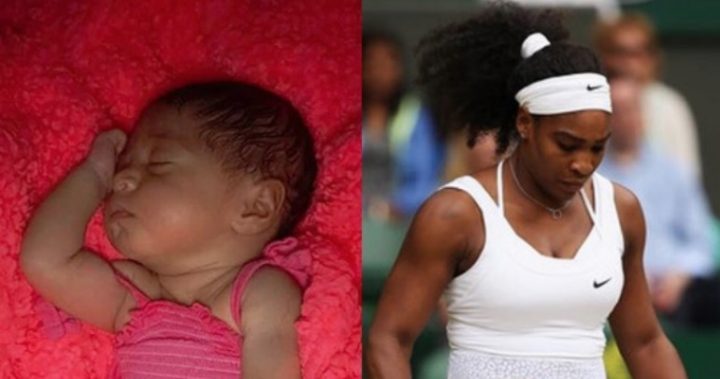 We already knew the name Serena Williams gave her gorgeous new baby daughter was beautiful, but she has just revealed the extra special Aussie meaning behind it. 
The tennis star revealed the little 'fun fact' about her daughter, Alexis Olympia, on Twitter, after explaining that she's "having a hard time posting about anything that does not involve Alexis Olympia or something to do with her."
It turns out, her daughters initials are a tribute to the Australian Open, which she won whilst pregnant!
Fun fact my daughters initials are AO as in the Aussie open she won with me @AustralianOpen

— Serena Williams (@serenawilliams) September 28, 2017
Ad. Article continues below.
Williams made headlines after announcing her pregnancy at 20 weeks in April. It didn't take fans long to realise that meant she was pregnant when she won the Australian Open in January.
The tennis star confirmed it herself not long after, saying she was eight weeks pregnant when she won the Grand Slam.
Read more: 'We had complications': Serena Williams opens up about new baby
Williams gave birth to her daughter in early September, sharing the first photo of her little one a week later. 
Williams told fans on Instagram that they "had a lot of complications" but were on the mend and finally going home.
Ad. Article continues below.
"So we're leaving the hospital after six, seven days," the tennis champion said a clip on her Instagram story.
"It's been a long time, but we had a lot of complications, but look who we got — we got a baby girl."
Read more: Serena Williams pens touching open letter to her mother
Williams and her Ohanian bucked the tradition of naming the firstborn son after the father and bestowed the honour on their little girl instead. 
Do you think this is a really sweet way to honour the victory?