Ringo Starr knighted by Queen two decades after Paul McCartney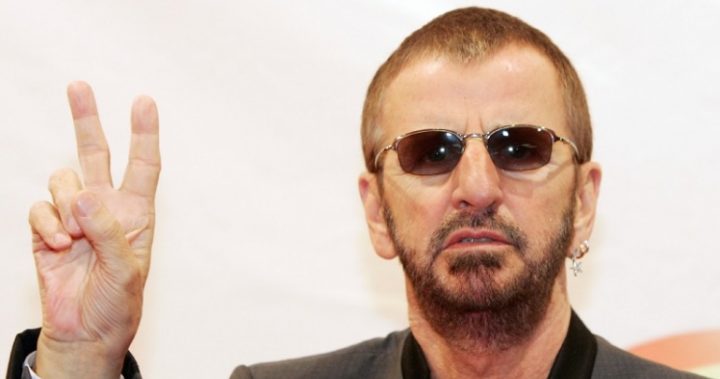 The New Year is just around the corner which means Queen Elizabeth II has released her honours list for 2018.
Beatles fans will be delighted to see that drummer Ringo Starr has been awarded a knighthood by The Queen.
It comes 21 years after Paul McCartney was knighted, making Starr the second Beatle to receive the honour.
The 77-year-old originally joined the Beatles in 1962 and found worldwide fame as part of the group.
Read more: In 1971 Ringo Starr wanted Paul McCartney to 'Back Off Boogaloo'
Ad. Article continues below.
In addition to being inducted into the Rock and Roll Hall of Fame in 1988 as part of the band, he was also inducted again two years ago as a solo artist.
In 1965, he was also recognised with a Member of the Order of the British Empire award.
Of his new honour, Starr said he was excited.
"It's great! It's an honour and a pleasure to be considered and acknowledged for my music and my charity work, both of which I love," he said in a statement.
The musician, whose real name is Richard Starkey, was not the only star to receive honours.
Ad. Article continues below.
BeeGees co-founder Barry Gibb was also awarded a knighthood.
He famously created the band in the 1970s and is often credited for introducing disco music to the masses.
Gibb said that he was "humbled" to be recognised.
Read more: Barry Gibb reveals shocking childhood trauma
"This is a moment in life to be treasured and never forgotten," CNN reports the singer telling UK's Press Association.
Ad. Article continues below.
"I want to acknowledge how responsible my brothers are for this honour. It is as much theirs as it is mine."
Sadly, Robin passed away in 2012, while Maurice died in 2003.
The brothers spend some of their childhood in Brisbane, Australia, before returning to the UK as adults.
As you're probably aware, a knighthood or damehood is considered one of the highest honours, with men referred to as "sir", and women referred to as "dames" after receiving the honour.
The list is usually released two times a year, with more than 1,100 people receiving honours this year.
Ad. Article continues below.
The Queen approves the list set up by the British government and it recognises extraordinary people including academics, politicians, journalists, authors and athletes.
Those who received honours will be celebrated at a lavish ceremony at Buckingham Palace with the Queen and other famous faces.
It won't be until June when the Queen publicly celebrates her birthday that the next batch of recipients will be revealed.
What do you think? Are you happy that Ringo Starr will finally be knighted?