Paul McCartney features new song in Meat Free Campaign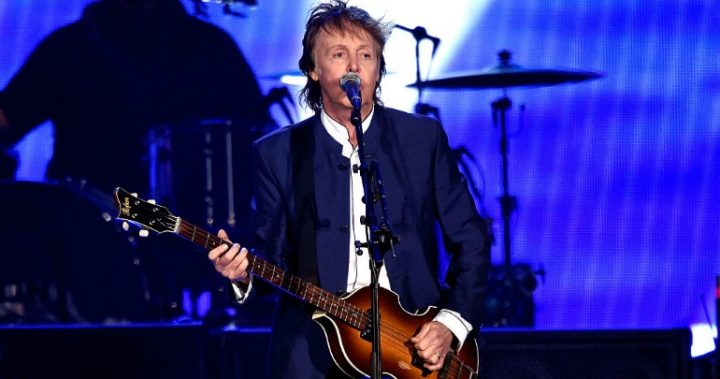 Sir Paul McCartney's Meat Free Monday campaign has released a new short film featuring a previously unreleased song from McCartney himself and the singer is begging people to get on board. 
The film, One Day a Week highlights the damaging role animal agriculture has on our environment and encourages people to help slow down climate change by eating less meat.
The English rock legend says in the film,"Perhaps it's time to ask ourselves the question, what can I as an individual do to help? Well, there's a simple but significant way to help protect the planet and all its inhabitants."
"And it starts with just one day a week. One day without eating animal products can have a huge impact in helping maintain that delicate balance that sustains us all."
The film says the environment is at high risk when land is used to raise animals. Why? Trees are cut down to make land for grazing, water and soil is lost and untreated animal waste pollutes rivers and streams.
Ad. Article continues below.
According to a study published by the Worldwide Institute, 51 percent of global gas emissions are caused by animal agriculture. 
The Food and Agriculture Organisation of the United Nations (FAO), says the livestock sector is,"one of the top two or three most significant contributors to the most serious environmental problems, at every scale from local to global."
Narrated by McCartney, the short film features tracks from his 1997 classic music album Standing Stone, which is based off an extended poem written by McCartney himself, and a unreleased song called "Botswana".
McCartney started, Meat Free Monday with his daughters Marry and Stella McCartney in 2009. Meat Free Monday is not-for-profit campaign, which aims to raise awareness on animal agriculture by encouraging people to have at least one meat free day a week.
What are your thoughts on the short film? Should we eat less meat?