'Not something to hide from': Helen Mirren talks candidly about death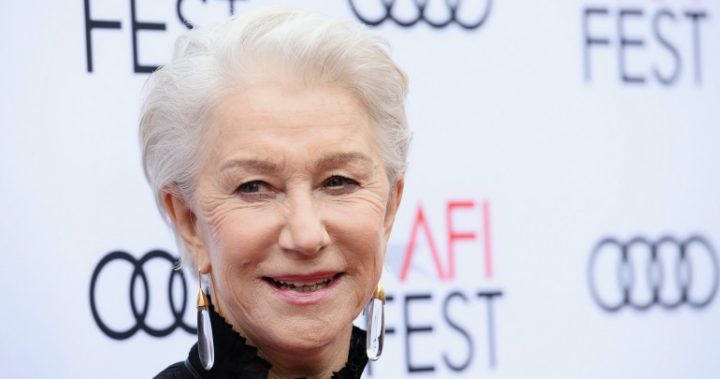 She's always one to keep it real and now Helen Mirren has spoken candidly about death.
The 72-year-old star, who continues to feature in an array of Hollywood blockbusters, successful advertising campaigns and popular plays, said that death was something she needed to be realistic about at her age.
"Well, yes, and why not?" she said during an interview with The Mirror.
"It's not something you can hide from at my age and why not have an open discussion and see death as full of life and a celebration of liberation."
Ad. Article continues below.
Read more: Helen Mirren looks forever young in Oriental-inspired outfit
While most people in the spotlight eventually retire and take on less roles and responsibilities with age, it couldn't be more opposite for the Prime Suspect actress.
"I want to continue with passion for life and love until the last days," she said.
"I see life as a gift and I enjoy it. I embrace it."
Ad. Article continues below.
The British icon has four feature films in the work for 2018.
Read more: Helen Mirren dominates the runway for L'Oreal Paris fashion show
The first, Winchester, has been completed, while she's currently still filming Anna and The Nutcracker and the Four Realms.
She also has another film, Berlin, I Love You, which is in post-production.
The star is also happy to discuss her role as a sex symbol in Hollywood.
Ad. Article continues below.
While she says she's never seen herself as one, she's more than happy for others to call her one.
"I've always just let other people get on with that," she said. "I just do the best I can. I do my job and get on with it, basically."
Ad. Article continues below.
She made global headlines in 2008 when photographs of her wearing a bikini were splashed in tabloid magazines and on gossip websites.
The star laughed off the fuss made about her at the time, noting that she wore a similar outfit a week before on a busy beach and no one batted an eye.
Earlier this year, Mirren was one of the stars of a major fashion show at Paris Fashion Week.
The Oscar winner confidently strutted her stuff down the catwalk, much to the envy of models and celebrities half her age.
Are you a fan of Helen? Do you think it's important for older people to be open to talking about death, or is it a topic that should be avoided?