Johnny Ruffo reveals heartbreaking update after surgery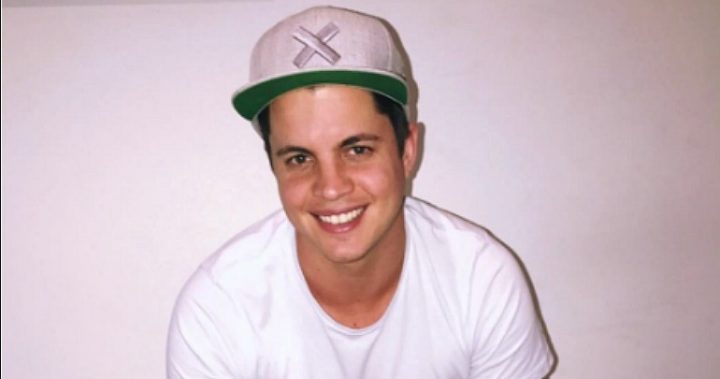 Former Home and Away star Johnny Ruffo has been diagnosed with brain cancer.
The young singer/actor took to Instagram on Friday to share the news, saying he is shocked but ready to fight the disease.
"So I have the news. It was a bit of a shock and I've got an interesting journey ahead and a bit of a battle," he wrote.
"I am starting agressive [SIC] treatment for the next few months to fight the diagnosis of brain cancer. Please stay positive for me and ill try to update you guys on my progress."
Ad. Article continues below.
Ruffo, 29, rose to fame after coming in third on the talent show The X Factor in 2011. Despite failing to take home the crown, he was a fan favourite and went on the win twelfth season of Dancing with the Stars the following year.
He later appeared in a starring role on Home and Away between 2013-2016.
Last week, he announced he was undergoing surgery after doctors discovered a tumour in his brain.
"On Sunday I went into hospital with a migraine," he said in a statement, reports News Corp.
Ad. Article continues below.
"I had to have a brain tumour removed. I am on the mend and feeling positive. Keep me in your thoughts."
He was he was "hoping for a positive result" and asked fans to keep him in their thoughts.
Unfortunately, his diagnosis was not what he'd hoped for.
Ad. Article continues below.
Approximately 1,600 brain cancers are diagnosed annually in Australia, according to Cure Cancer Australia.
Brain cancer has a very high mortality rate and kills more people under 40 in Australia than any other cancer.
Only two out of 10 people diagnosed with brain cancer will survive for at least five years.
The mortality rate has barely fallen over the past 30 years. In recent years, high-profile celebrities such as Carrie Bickmore, who's first husband died of brain cancer, have worked to raise awareness and funds for research into a cure.
Do you have a message of support for Johnny? Do you know anyone who's been through anything like this?