Burgo asks fans to 'send love' to wife suffering aggressive illness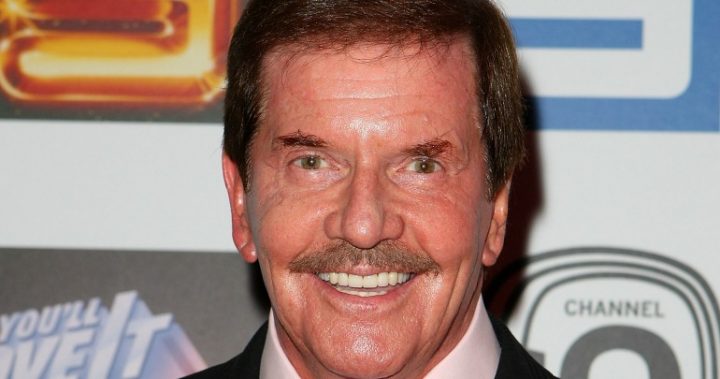 John "Burgo" Burgess is famous for his time as host on the extremely popular Wheel Of Fortune. He would often try to help contestants win big, but now he has asked the public for some help of his own.
In a heartbreaking Facebook post, the star revealed that his wife Jan needed to have an operation over the Christmas season when doctors found an aggressive tumour in her liver.
This tumour follows his wife's previous battle with breast cancer.
Burgess, now 74-years-old, said she would be involved in an intense seven-hour surgery resulting in a Christmas holiday stay in the hospital.
In a hope to raise her spirits he asked for the public and fans of the show to "send her some love and light."
Ad. Article continues below.
"My wife Jan, had a breast cancer op. in 2014 & went for a check up 2wks ago to discover a very aggressive tumour in her liver requiring major surgery &…it's today," he wrote.
"I don't talk often about personal things but I need a favour," he wrote.
The TV veteran and his family were soon inundated with messages of love and support across all his social media channels. Many Facebook users commented directly on his status with their good wishes.
Ad. Article continues below.
"Stay positive, it's going to be alright. I know cancer. It's amazing what can heal people today" a user wrote.
"Wishing you well Jan….stay strong n positive xo" another said.
"Sending love, light and healing vibes your way John & Jan." one said.
"Prayers and best wishes to your wife and you Burgo" another user wrote.
Burgess updated fans later in the day to tell them the surgery was successful and to thank them for their wishes.
Ad. Article continues below.
The star said he was hopeful that the "job is done". Burgess and his wife have been together for 35 years. 
His wife is no stranger to surgeries after a grueling breast cancer treatment in 2015.
The pair renewed their wedding vows in 2011, proving that they are still as in love now as they were when they first met.
Burgess revealed to Woman's Day that his wife still gives him butterflies.
"Over the years, our love really hasn't changed. I still look at her and my heart skips a beat….I really did hit the jackpot." he said.
Do you remember watching Burgo's Catchphrase? What message would you like to send Jan?