He's such a softie! Rod Stewart and family kick off the Christmas fun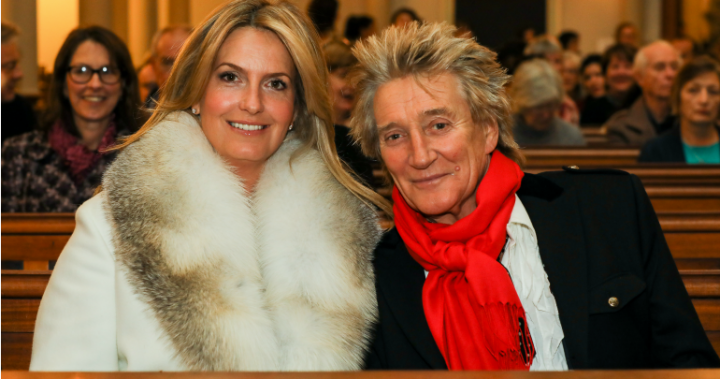 He once said that "you go through life wondering it's all about but at the end of the day, it's all about family", and Rod Stewart walks the walk as well as talking the talk.
The superstar singer's wife Penny Lancaster has posted a lovely series of snaps on Instagram showing the Stewart family out enjoying a Christmas dinner out on the town in their finest.
But the night ended like that of many parents of small children, even 72-year-old, eight-time fathers, with the singer carrying a sleeping son, his littlest one, Aiden, out of the restaurant in his arms.
Statuesque blonde Penny, who Rod frequently credits with holding his large family together, looked like a Grecian goddess in a golden, draped gown, topped with a furry shrug, while Rod himself wore one of his usual colourful, slim-cut suit coats, think-legged black trousers and fancy buckled shoes. 
Ad. Article continues below.
The couple's two youngest sons, Alastair and Aiden, were dapper in suits.
Rod and Penny, 46, celebrated their 10th wedding anniversary in June, marking the occasion by renewing their vows, looking as happy as when they first started dating in 1999.
"Penny is my whole world, what a girl," Rod told Hello magazine at the time.
Love means many things to many people but to me it's wanting to share everything with the one you love and I love Penny more now than ever, if that is at all possible."
Do you also have children spread over a wide range of ages? Has it kept you young or worn you out?!