Goldie Hawn's son upstages her in hilarious social media post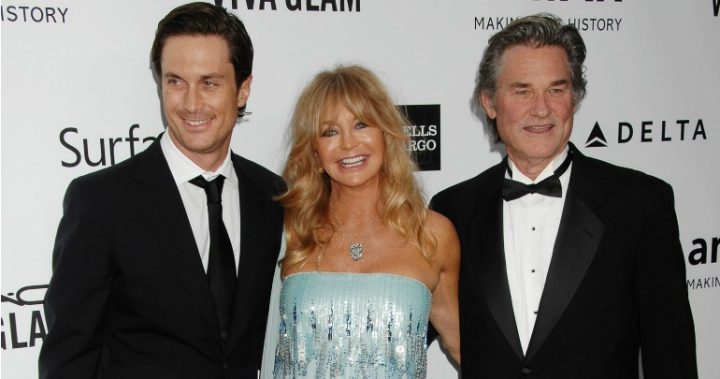 A mother always knows how to make her child feel special on their birthday. Whether it's with a simple phone call, a big old hug, or a carefully chosen gift, mum knows best.
No doubt Goldie Hawn thought she'd found the perfect way to honour her son Oliver Hudson's 41st birthday on Thursday, taking to Instagram to share a sweet message on his special day.
The legendary actress posted a gorgeous photo of the two of them and wrote: "Happy birthday to my @theoliverhudson you rocked my world…And still do! #OTG ❤️ mama."
Ad. Article continues below.
Like his mum, Hudson is an actor — you might recognise him from his show Rules of Engagement — and it seems he also takes after his mother in the humour department.
Not long after Hawn shared her photo, Hudson took to Instagram to one-up his mum and share a hilarious, albeit sarcastic, birthday tribute to himself.
Ad. Article continues below.
"I just wanted to say Happy Birthday to one of the most special people I know," he began his adoring message to himself. "You are kind and selfless and funny and extremely handsome and talented …"
After declaring himself "the best father", "psychic" and "a great fisherman" he added that the whole planet "lights up" when he laughs.
"There's really nothing you aren't.. have an amazing day and know that you are deeply loved by every breathing organism on this earth! STAY HUMBLE! (You're so sexy!)" he finished the funny note.
Hudson is Hawn's eldest child with her ex-husband Bill Hudson. They also had daughter Kate Hudson before divorcing in 1982.
Ad. Article continues below.
Hawn has been with her partner Kurt Russell since 1983 and has previously spoken about the influential role he played in her children's lives.
They have a son, Wyatt, together, but both Kate and Oliver refer to Russell as their dad.
Ad. Article continues below.
The wild family regularly post funny videos and photos of each other on social media and seem to share a special bond.
Are you a fan of Goldie Hawn? Do you still do special things for your kids on their birthdays?