Catherine Zeta Jones and Michael Douglas' daughter is all grown up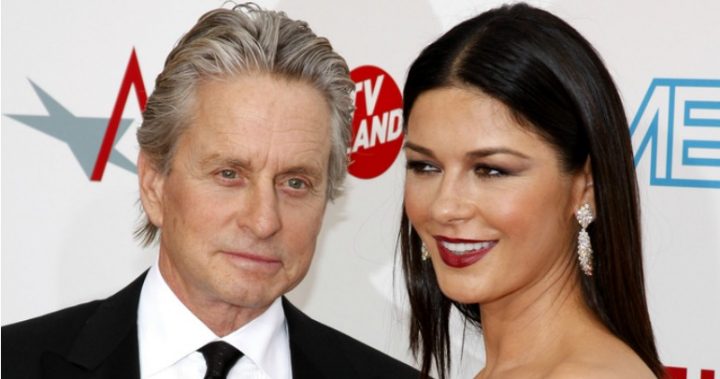 They're a Hollywood power couple, yet they manage to keep out of spotlight for the most part, especially when it comes to their children.  
It may come as a surprise to realise that Catherine Zeta Jones and Michael Douglas' little girl is no longer … well, a little girl. In fact, she is now a very grown up 14-year-old, and it turns out that she is the spitting image of her glamorous actress mother. 
Zeta Jones, 47, brought her daughter, Carys Douglas, along to her first fashion show at New York Fashion Week, and you wouldn't have to take any guesses at their relationship. 
The proud mother had nothing but praise for her daughter, telling E! News how much she admires her. 
Ad. Article continues below.
"She's pretty individual, very strong young lady and that I think is what I admire about her more than anything." Zeta Jones said. 
"She's strong and smart, has good morals and good judgement, which for a 14-year-old, you never quite know what you're gonna get."
And as well as beauty, it sounds as though Carys has the smarts too, with Zeta Jones telling the publication that her daughter wants to be a brain surgeon! 
"Actress, model, brain surgeon…we'll see," Carys said.
Zeta Jones married Douglas in 2000, and they also share a 17-year-old son together, Dylan. 
What do you think, are they basically twins?