ABBA's Benny Andersson reveal the big change that make ageing easier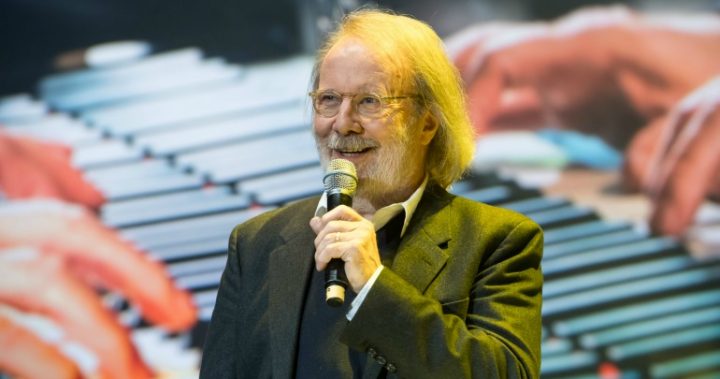 In the 1970s ABBA's catchy melodies and iconic lyrics were impossible to avoid, and the dream Swedish group broke plenty hearts when it split in the early '80s. Some fan would still be super happy to hear of a reunion tour, and satisfy themselves with the hit Mamma Mia! musical in the meantime.
It's natural to assume the members of the group must look back on their time in the spotlight as some of the best years of their lives – the adulation and the money!
But Benny Andersson says he much prefers his current situation then the stardom he left behind.
In an exclusive interview with The Australian, the singer and pianist revealed he loves getting older and keeps a positive attitude toward his future.
"I am a lucky bloke, definitely. If you were to ask, would you prefer to be 30 again in the middle of the ABBA stuff or now, I would say now, because now is better." he said.
Ad. Article continues below.
"Getting old is not so bad. The problem is that you are going to die soon. The trick is not to think about that too much … It is the same for all of us; death is very democratic."
The 70-year-old star attributes his good health today, though, to a drastic lifestyle change he made 15 years ago.
"Stopping drinking was the best decision I've ever taken," he revealed. "It was a problem, absolutely. So 15 years ago I thought, I have to give this up. I wouldn't be here now if I hadn't.
"It triggered a lot of my friends to quit drinking, too, and they are equally happy."
Benny, a celebrated piano player who now writes musical scores for films, also talked about his split with ex-wife and fellow band member Anni-Frid Lyngstad, admitting that being in ABBA made their marriage last longer than it would have without the band.
Ad. Article continues below.
"If you can't live together, you can't live together," he said plainly to the newspaper. "You don't have to be a musician to realise that. My marriage to Frida ended, but I think being in ABBA helped us to stay together for longer than otherwise. It was more like that than the other way around."
"I think if you ask any of us now, we are all happy about what we have achieved. We had a big party last year to celebrate my and Bjorn's long collaboration and friendship, and the girls surprised us by getting up on stage and singing 'The Way Old Friends Do'." he added.
Benny also talked of his strong friendship with fellow bandmate Bjorn describing him as being 'like a brother'  throughout his life.
Benny's new solo album Piano was released in September and features a solo rendition of ABBA classic 'Thank You For The Music'.
Who was your favourite ABBA member back in the day? Benny has a very positive attitude about growing older, do you share his enthusiasm?