Broken Hill is a city with a long and rich heritage that can be seen in the many late Victorian style buildings that line the wide streets. Our time in Broken Hill was spent sightseeing and visiting museums, art galleries and historic buildings. If you have a passion for history and like to seek out the stories that are behind our nation's heritage then Broken Hill should sit high on your list of places to visit.
Twenty Five kilometres to the north is the town of Silverton. This old mining town is one out of the box and definitely on our favourite places list. There is an undeniable appeal that emanates from every sandstone brick. We loved it.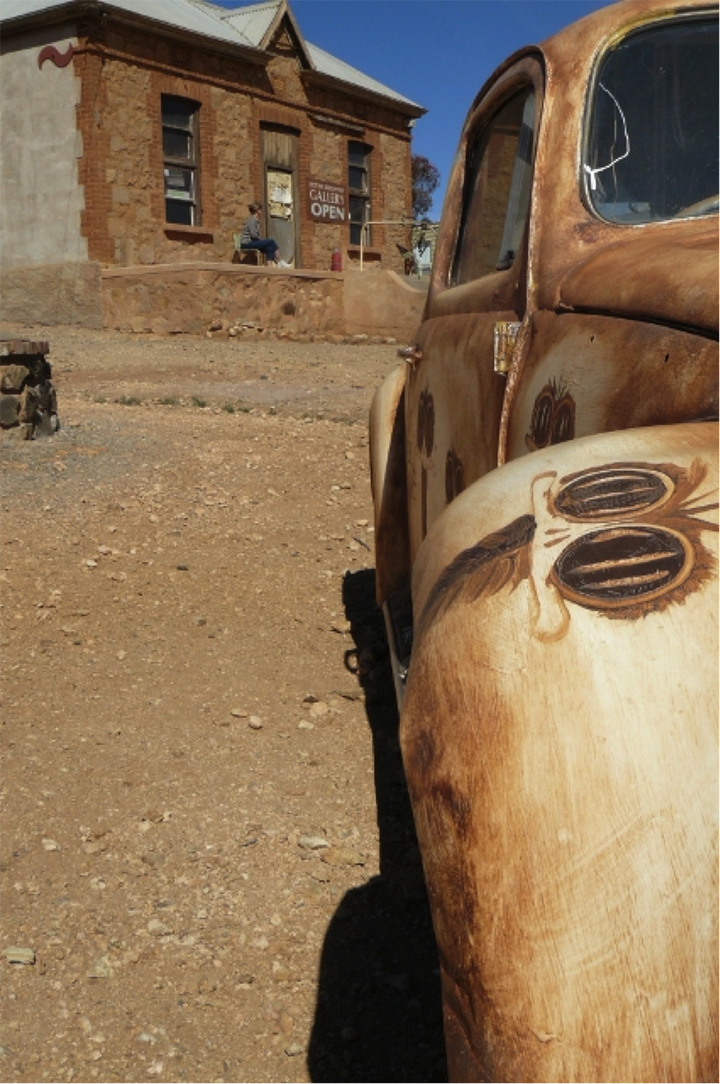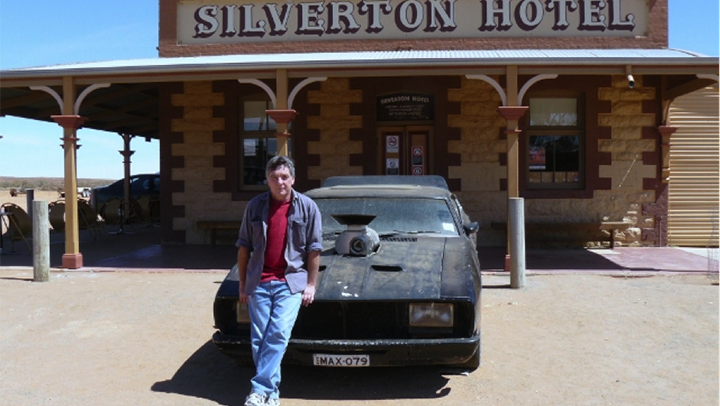 Mad Rod.
The first Mad Max movie did much to turn Silverton into a tourist attraction and this pub is full of memorabilia from the movie. Out on Mundie Mundie plain where many of the scenes were filmed I reckon I could hear the roar of this Ford Interceptor. (I'm a Holden man, but a V8 is a V8)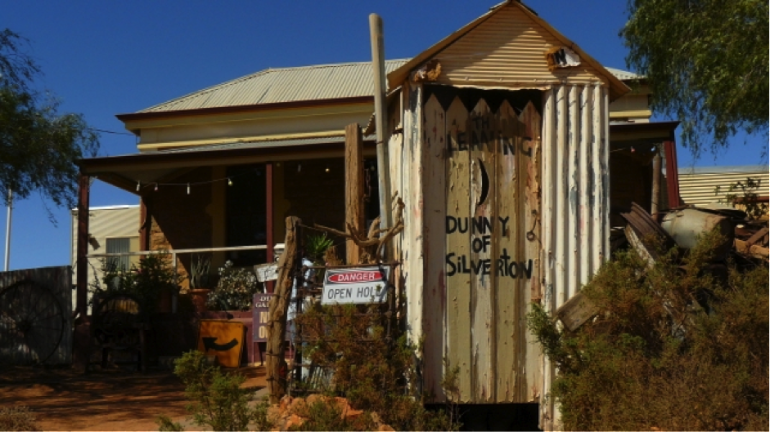 The public loos are down the road a bit.
The last days……….Homeward bound.
It was 8.00am when we pulled out of the caravan park in Broken Hill. Ahead lay 265 kilometres of the Silver City Highway and the Victorian border at Mildura. The day before we were still in "on the road" mode and looking forward to our next destination with no thoughts of having to go home. This day was different. It was almost as if leaving Broken Hill was a turning point at the end of the road and the only signpost pointed home.
We spent the last night of this trip at Charlton about half way between Mildura and Melbourne. Another town with plenty of stories to tell but that would have to be for another time. All good things come to an end and regretfully the sun was setting on this truly remarkable trip.
Have you been following Rod and Mira's trip?… Be sure to say hello in the comments below.   This is the end of this journey… but there's plenty more journeys to come they tell us.