Bringing this item into your tent could literally kill you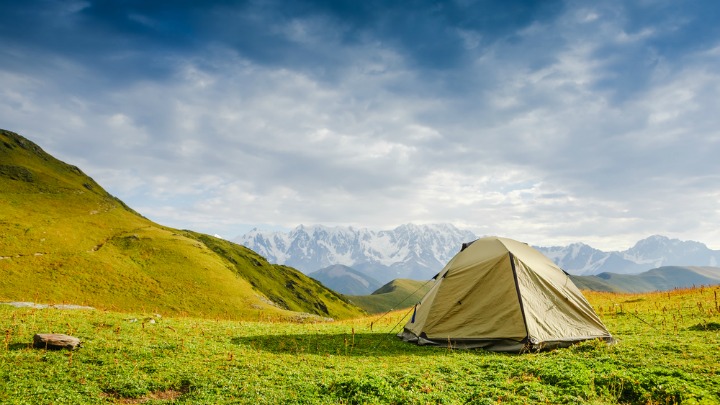 Camping can get pretty extreme, but it should never be a serious threat to your life. Unfortunately for one family, they managed to land themselves in hospital by bringing an item into their tent that definitely should have been left outside.
The group of five were camping together in Cornwall in the United Kingdom. When it began raining they decided to bring their barbecue within the family tent and began cooking inside.
Read more: The 10 best things to pack for your camping trip
Unfortunately the barbecue was emitting carbon monoxide, leading to some of them getting poisoned in the process.
A Cornwall Fire and Rescue spokesman commented on the incident, saying: "It appears that breakfast was being cooked on a barbecue outside the tent. When it started to rain, the barbecue was taken inside the tent to continue the cooking."
Ad. Article continues below.
Two of the people then became ill and an ambulance was called, which arrived at around 9.20am.
Read more: New camping hacks that will make you a pro
"In total, a family of five people were conveyed to hospital by ambulance to be checked for the effects of carbon monoxide poisoning."
Thankfully the ambulance arrived in time to stop each of the family members from falling ill.
According to the government's Product Safety website, people cannot smell carbon monoxide, leaving them susceptible to poisoning. The symptoms of poisoning can also take some time to kick in, with some assuming they've just come down with the common cold.
Ad. Article continues below.
The symptoms of carbon monoxide poisoning include:
Headaches
Tiredness
Dizziness or feeling weak
Nausea and vomiting
Memory loss
Confusion
Let this be a lesson to everyone not to use a barbecue in a tent or any enclosed indoor area.
Have you ever heard of something like this happening before? Let us know in the comments section below.