Barry Manilow crushes cancer concerns with upbeat concert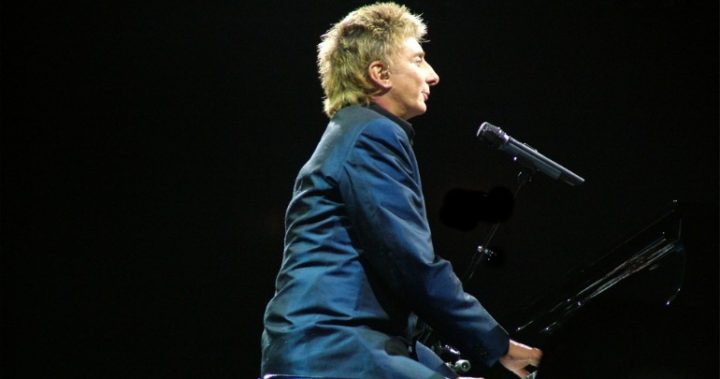 Two years ago, Barry Manilow's 'One Last Time' concert series was thought to be the end of the musician's touring career but it seems absence has made the heart grow fonder.
The 74-year-old singer-songwriter was in top condition despite having to cancel two US concerts earlier this year due to "sprained vocal chords" and reports from shady sources that he's currently facing a "cancer crisis".
Read more: Barry Manilow forced to cancel concerts
Fans were gushing about Manilow's prowess with songs old and new as he sang the hits from his latest album, This is My Town: Songs of New York.
Manilow's July 27 concert in Atlanta was nearly sold out; an impressive feat for a musical sensation after 40 years in the business.
Ad. Article continues below.
A review of the Atlanta concert noted that "Manilow seemed looser and happier" on stage than ever before as he treated fans to a well-deserved "break from all of the 'yelling and hollering' about our divided country".
For any youngsters in the audience, Manilow joked that he "was the Justin Bieber of the '70s".
While songs from his new album went over well with the audience, they couldn't get enough of the classics, including 'Weekend in New England' and 'Somewhere Down the Road'.
Ad. Article continues below.
Read more: Barry Manilow overwhelmed with support from fans
Manilow, who regularly posts on his official Facebook page, shared a video of the concert.
"Atlanta, what a crowd. What a crowd. Thank you!" he captioned the footage.
Ad. Article continues below.
"Thank you for one of the best concerts I have ever seen in my life!" one fan commented on the post. "You are wonderful! God bless you!"
"Barry, it was the best one you've done this tour!" another wrote.
"I am still in Manilow heaven," one woman admitted.
Manilow's tour of the US will continue, with the musical sensation heading to Chicago this weekend.
Have you ever been to a Barry Manilow concert?